Taking My Feelings Down to Albuquerque
How to give good advice about history careers when you have FEELINGS about the field? Plus: New Mexican food!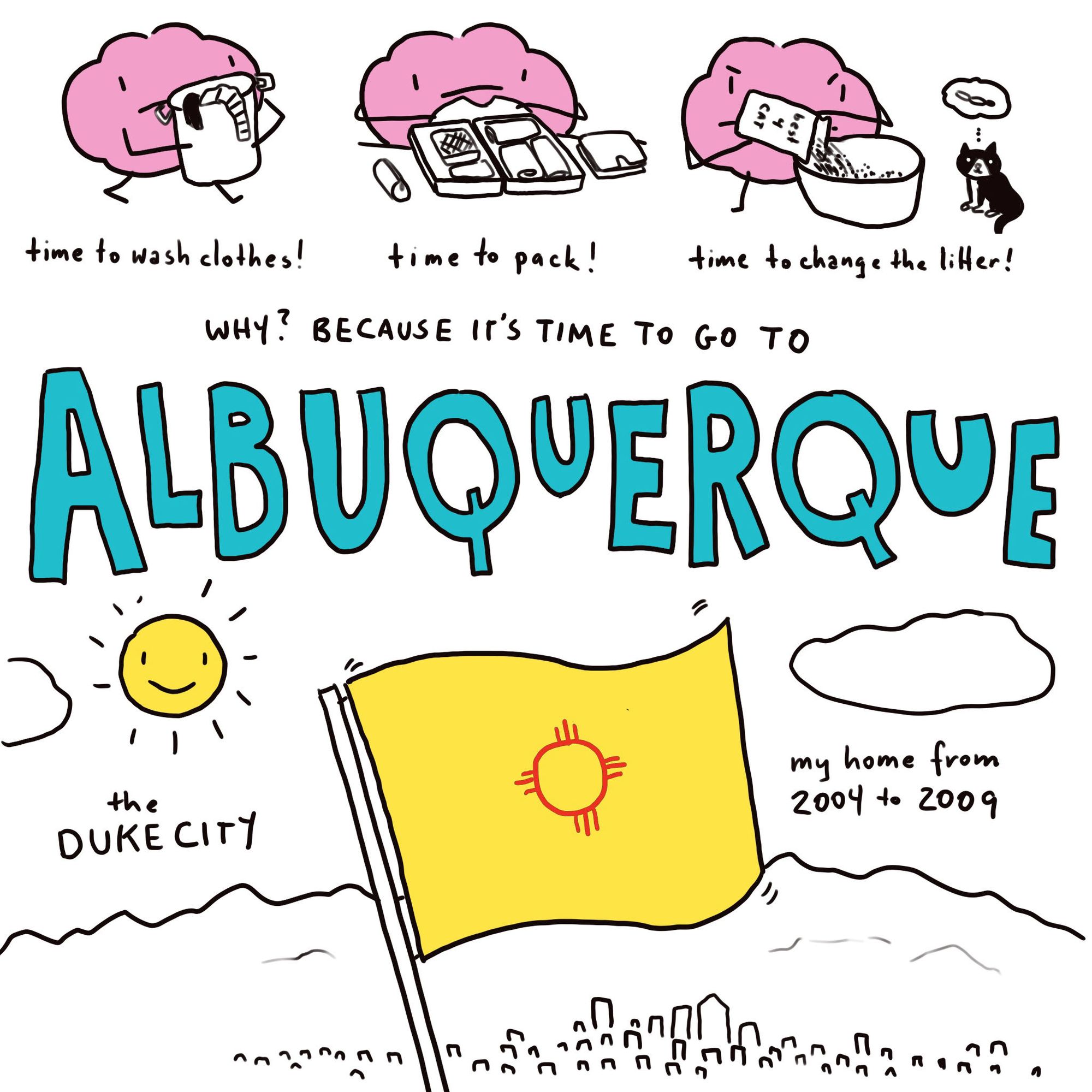 ---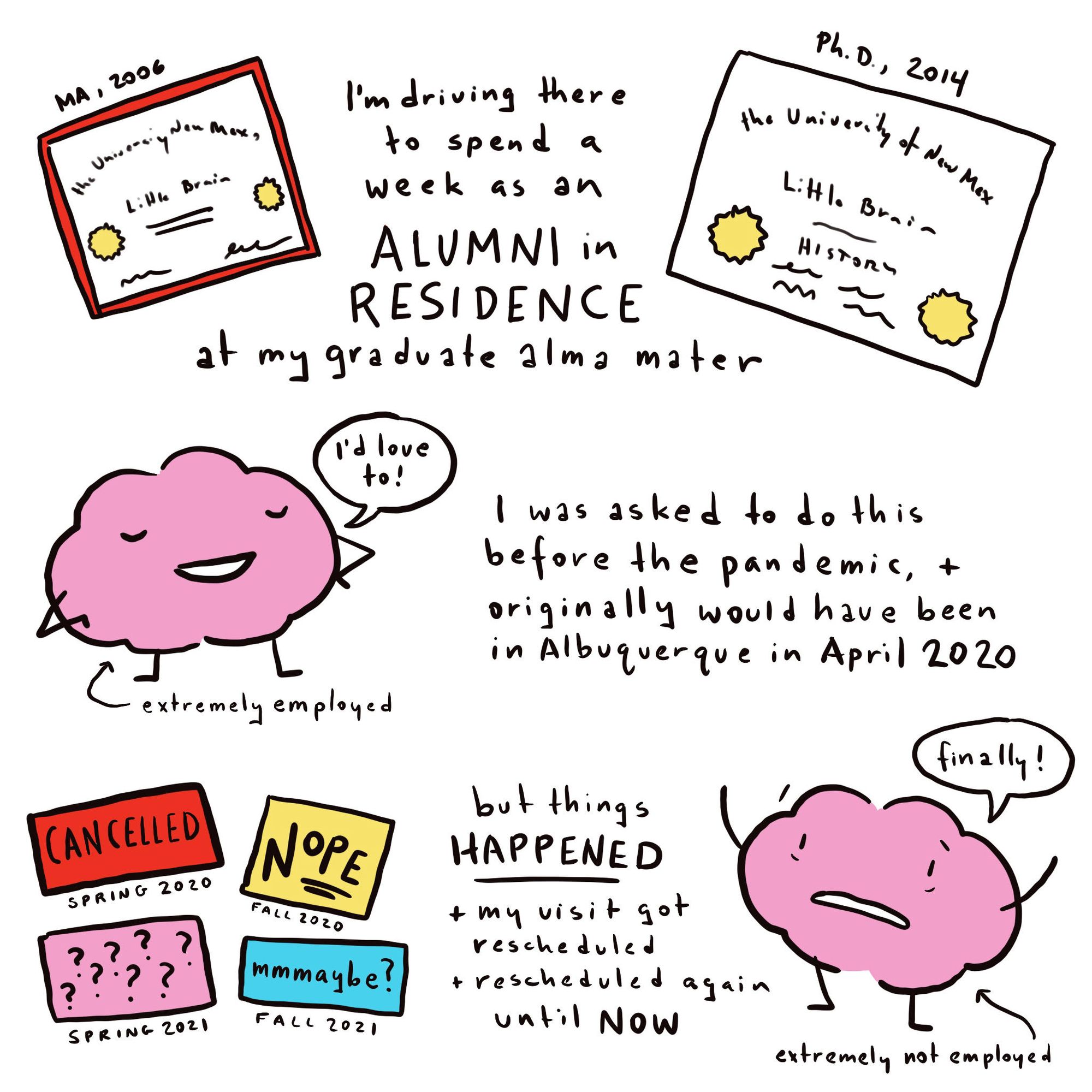 ---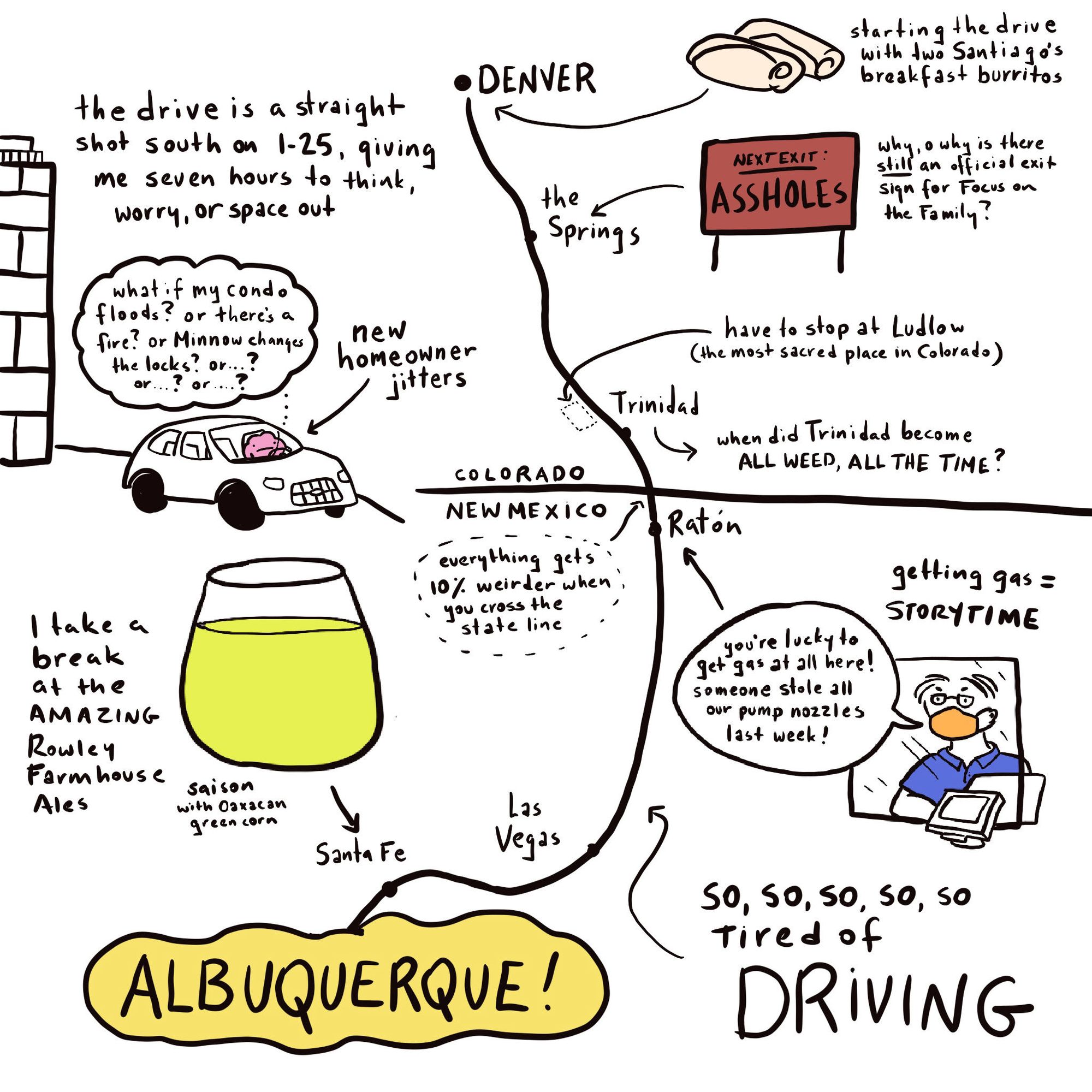 ---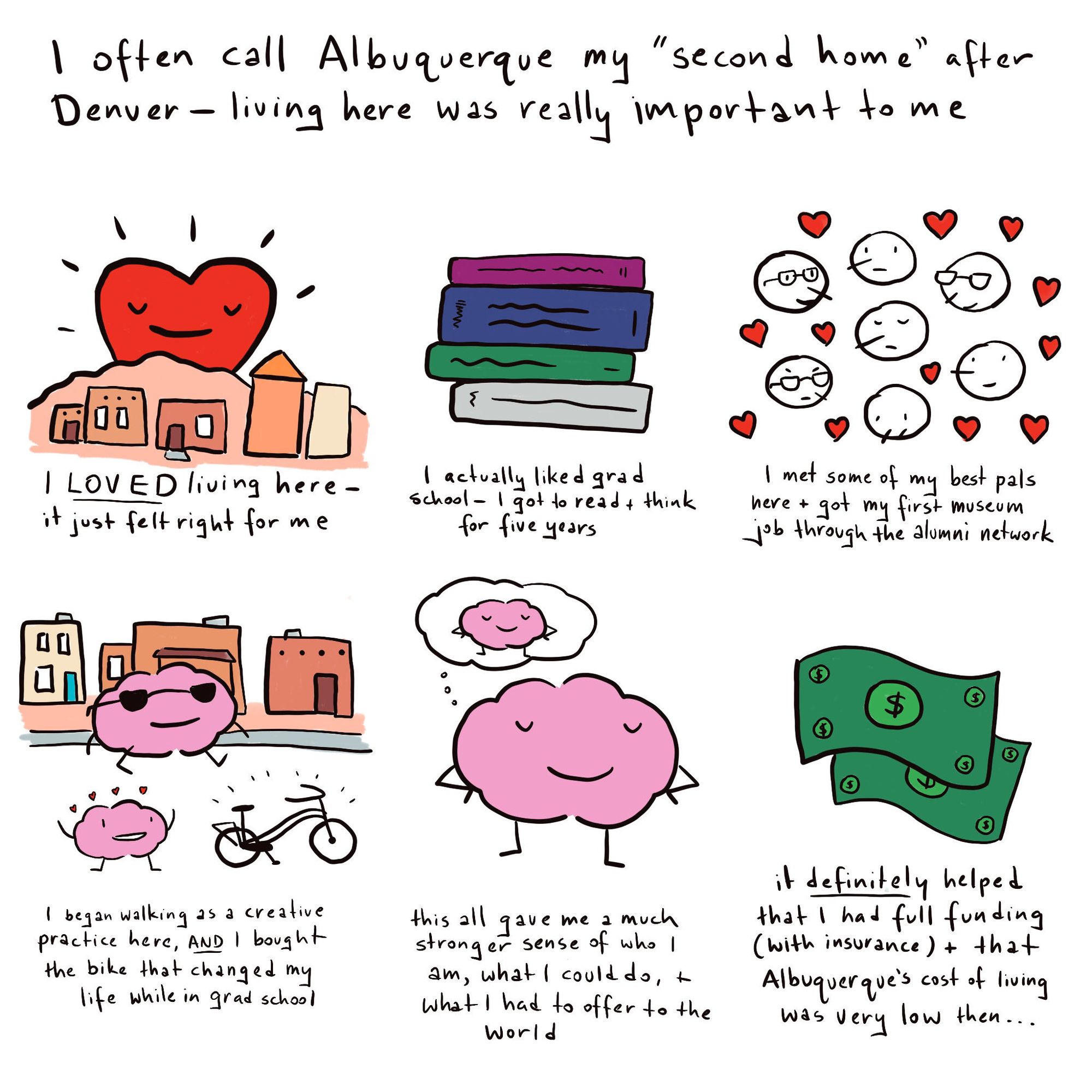 ---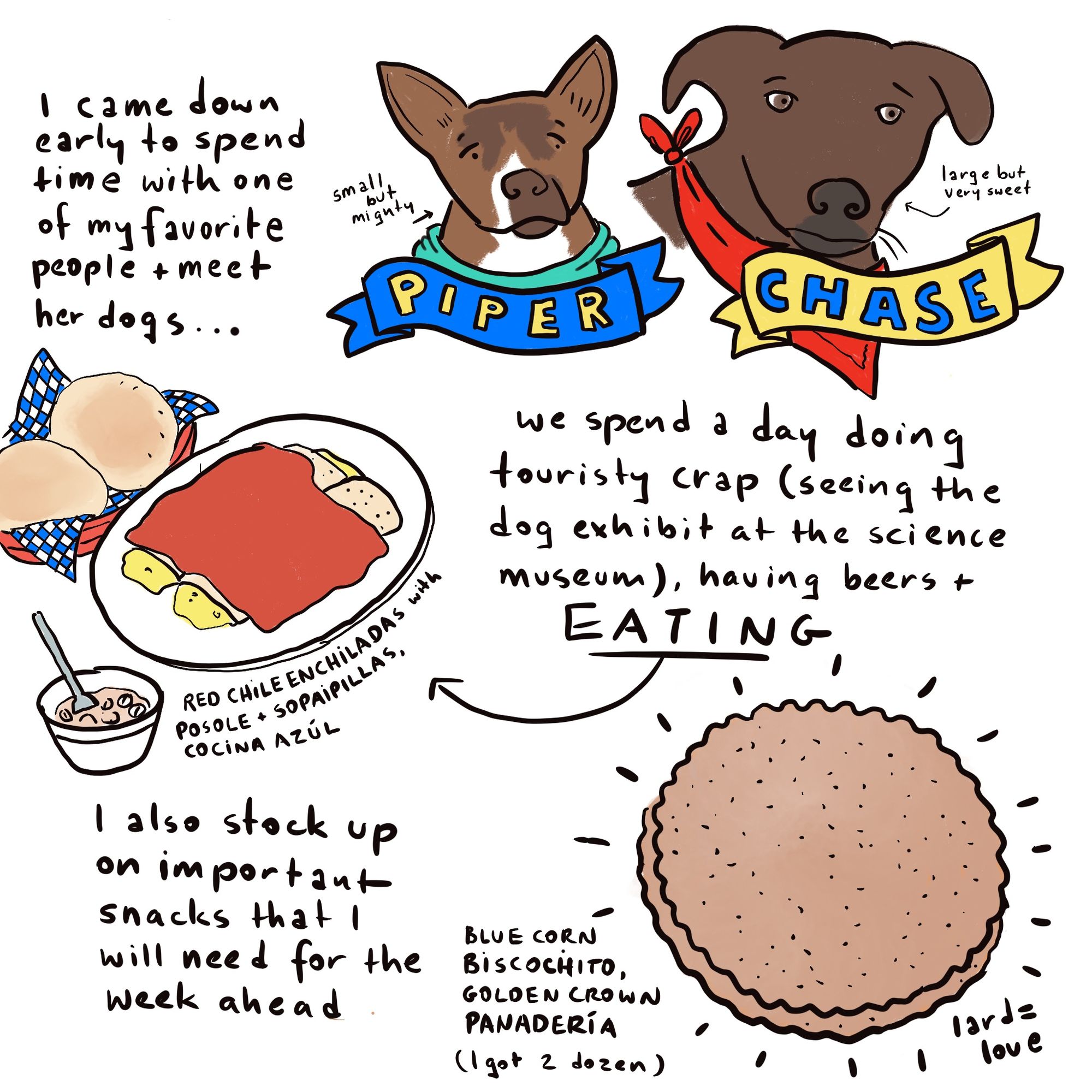 ---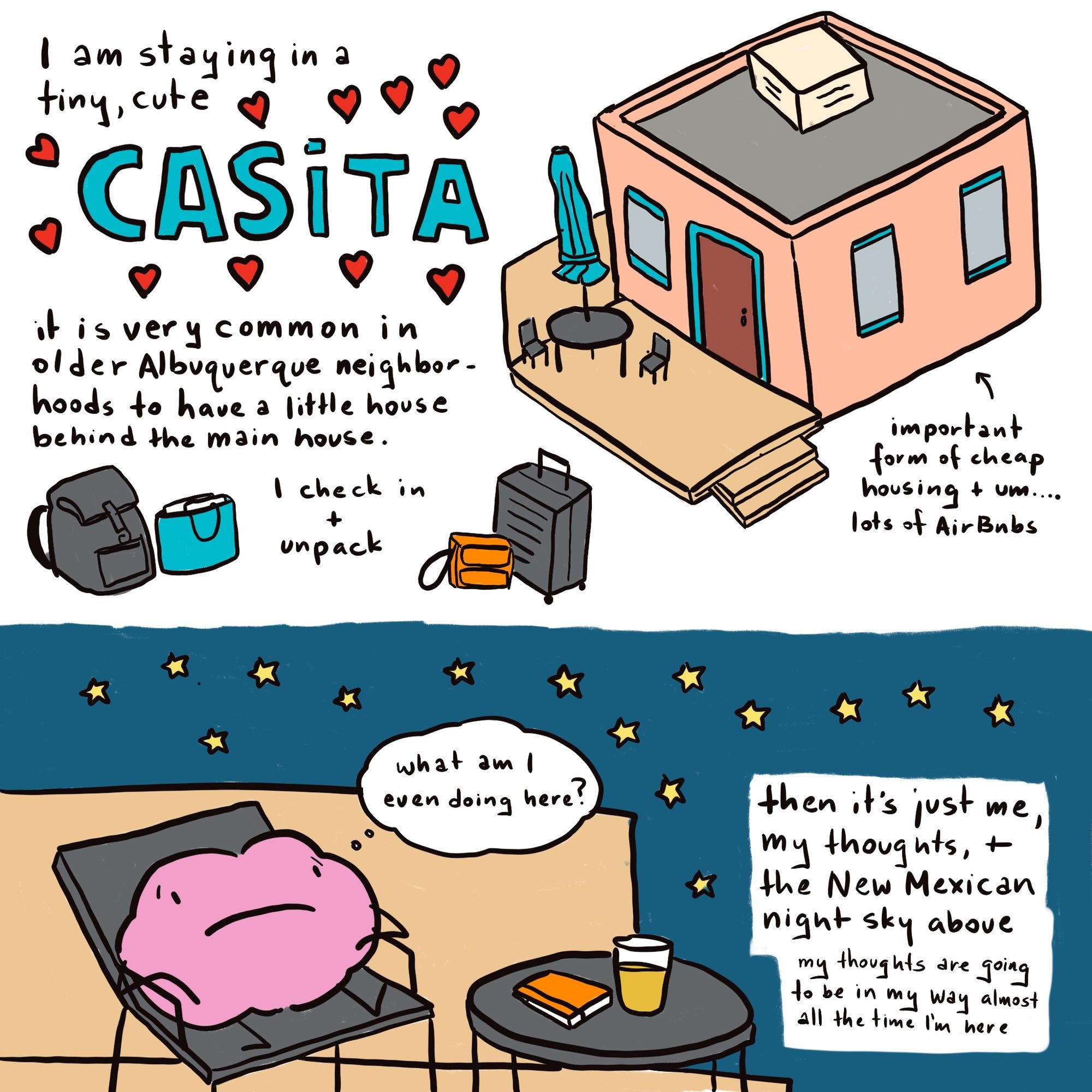 ---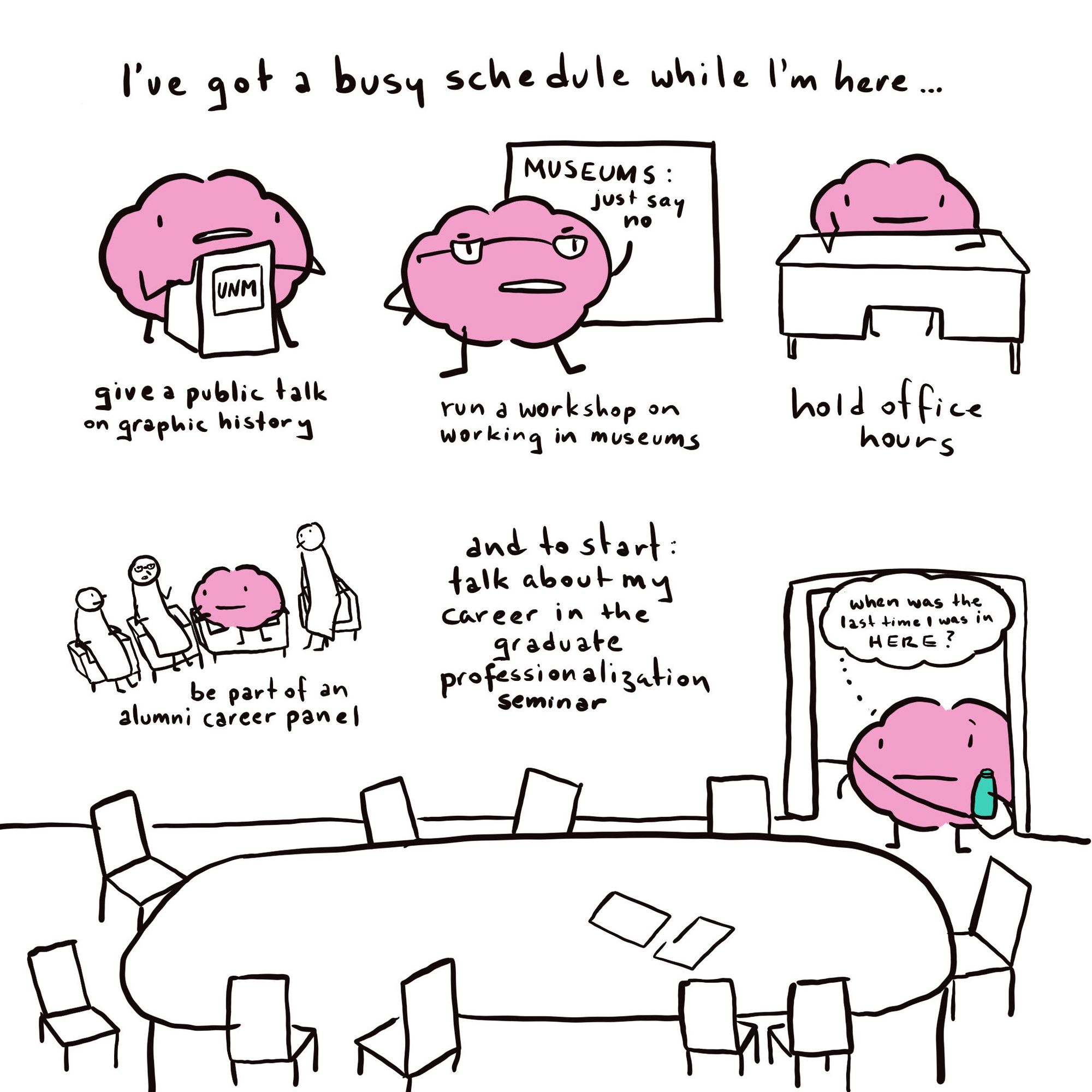 ---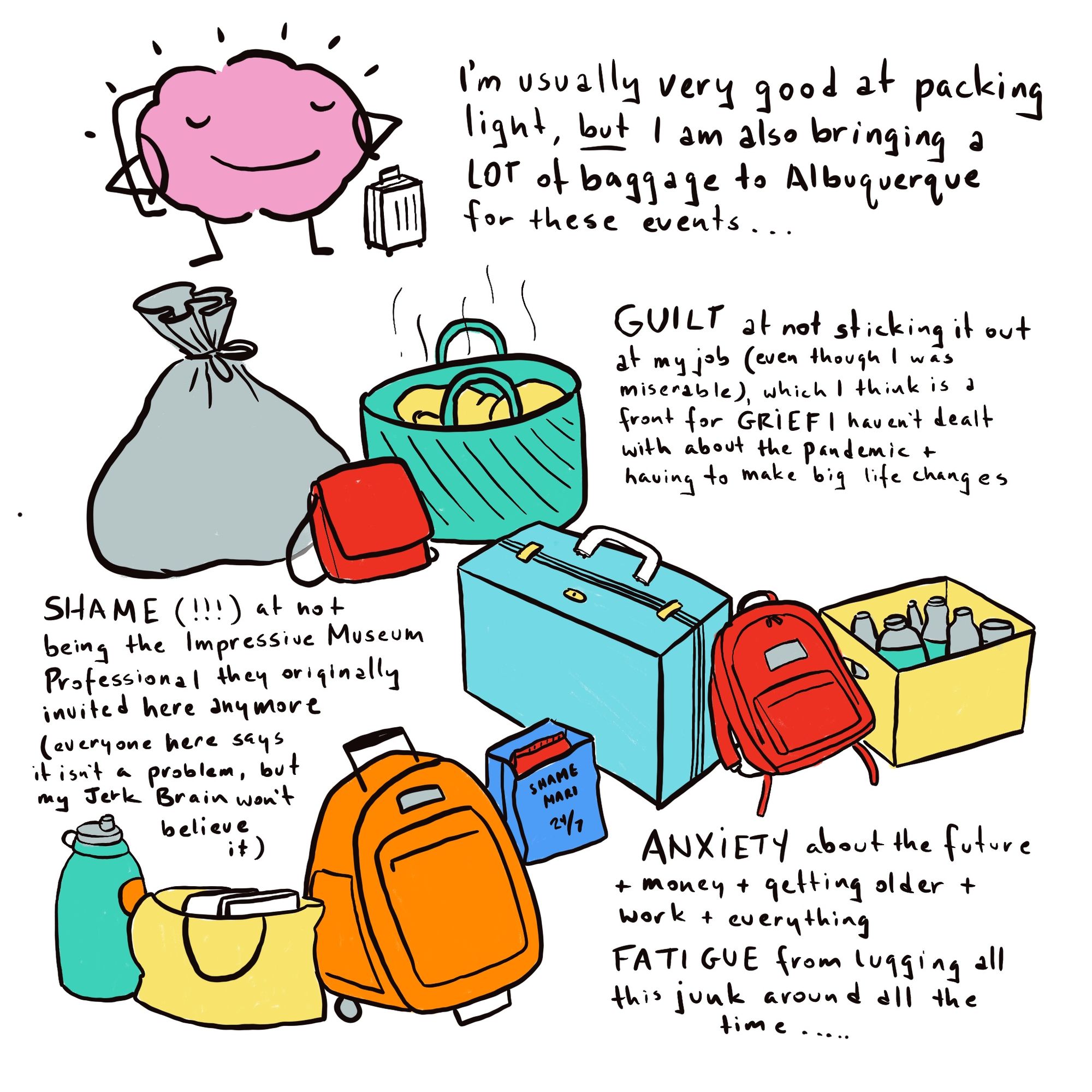 ---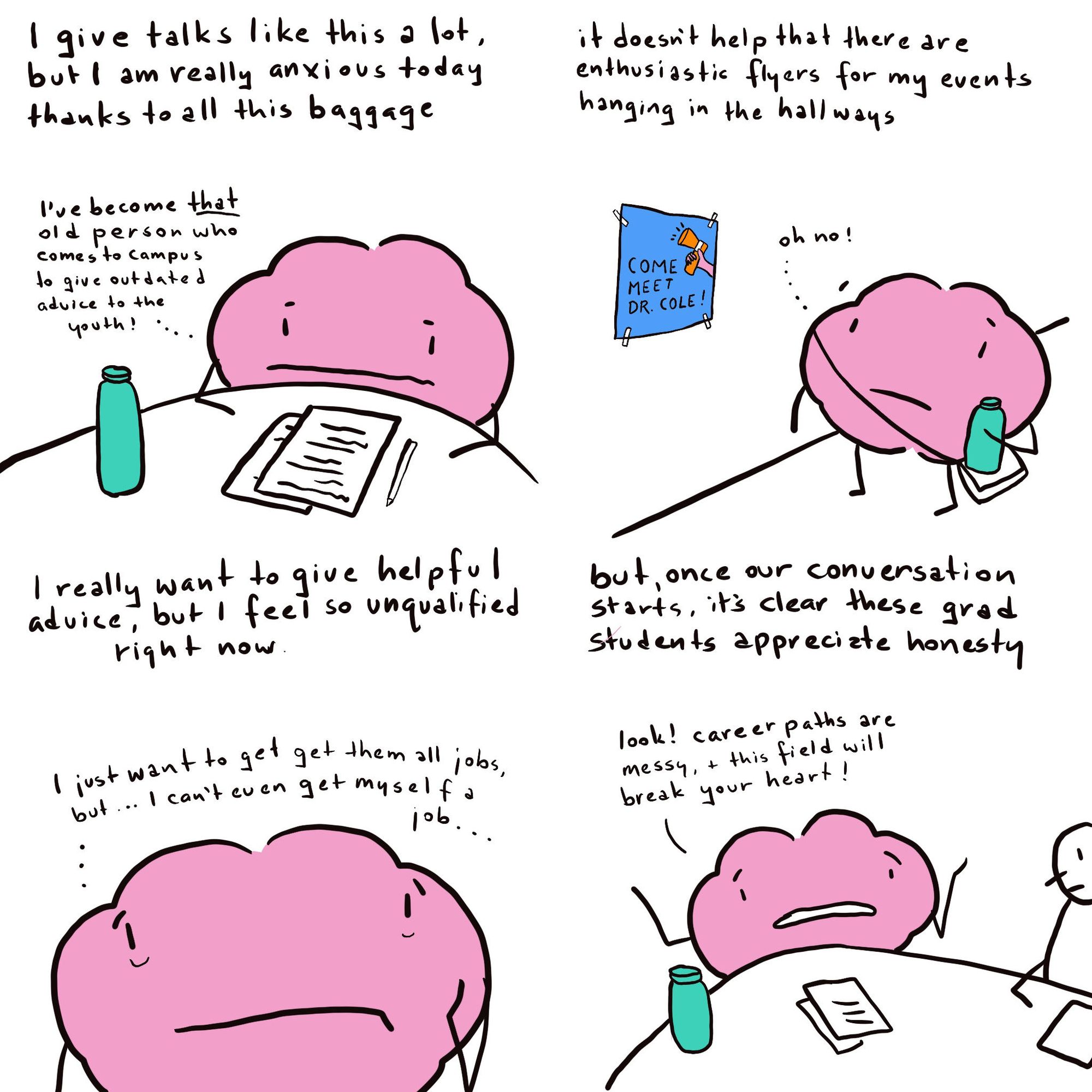 ---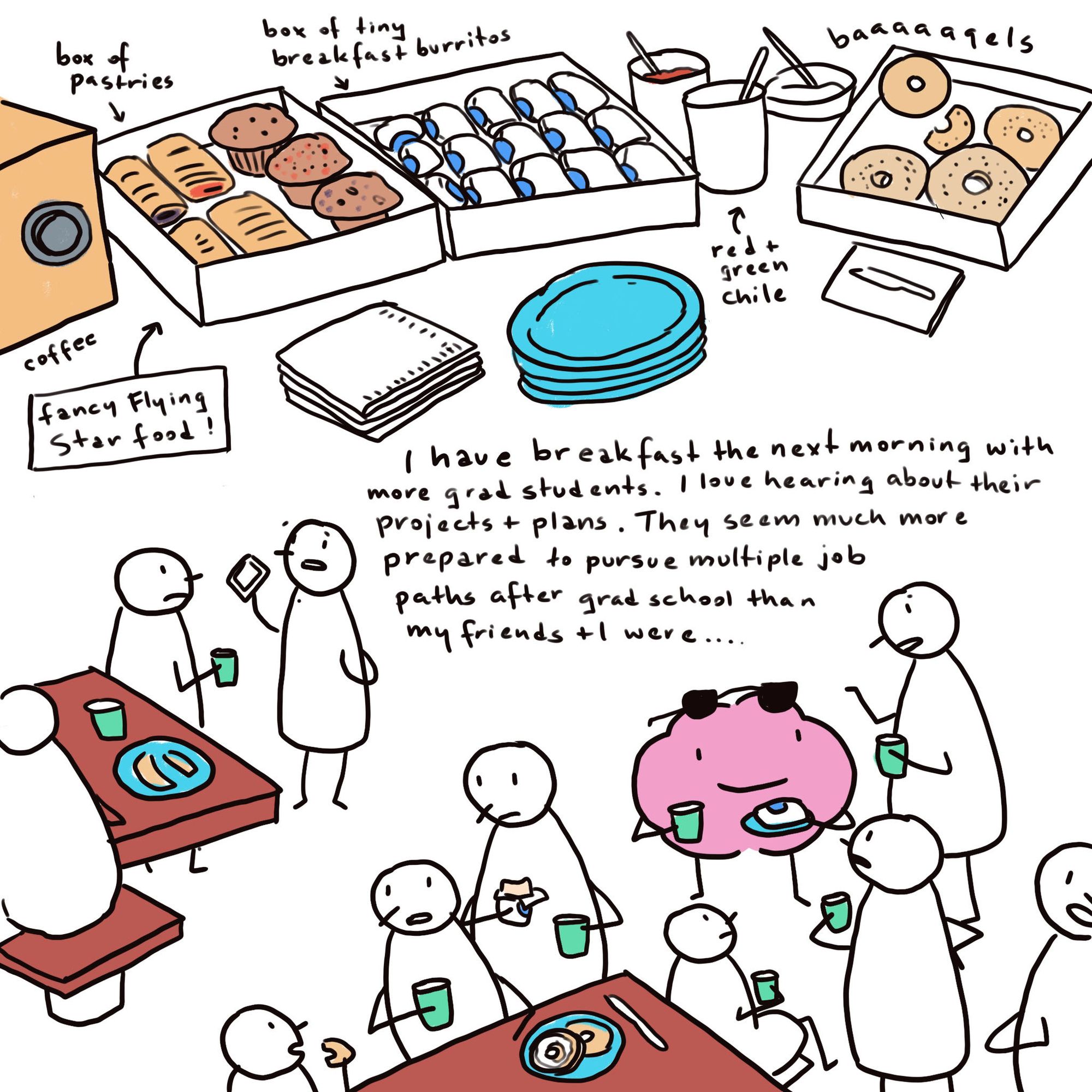 ---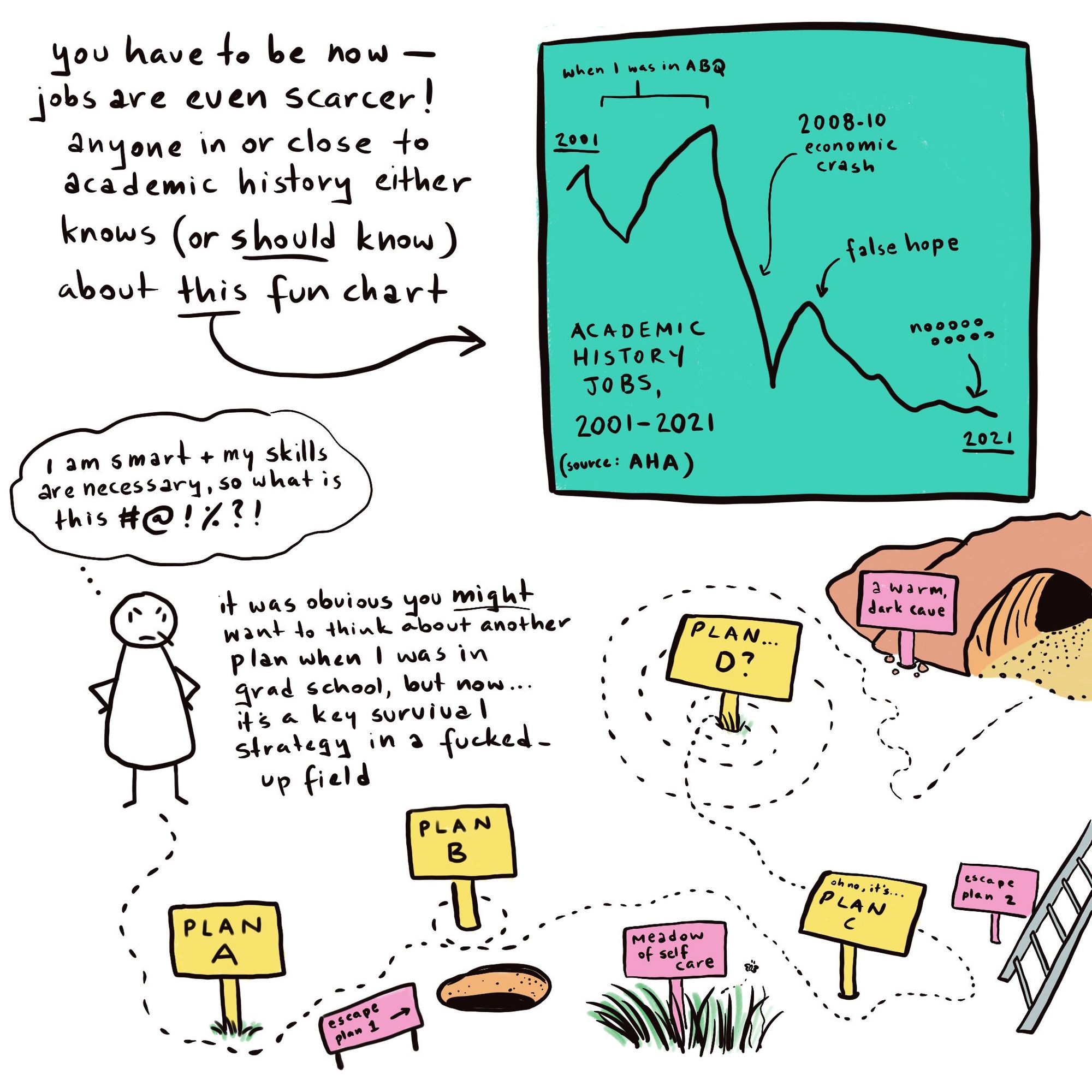 ---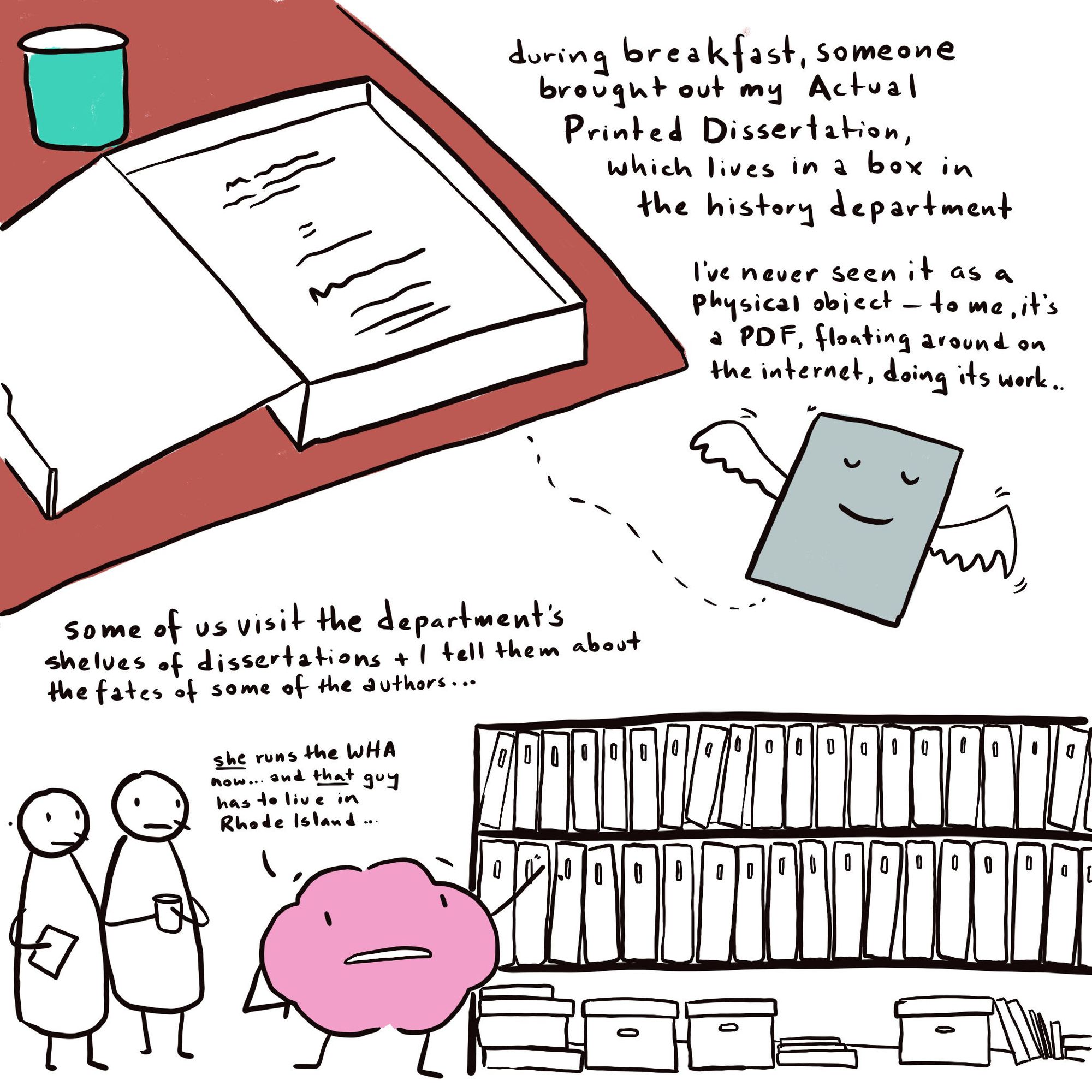 ---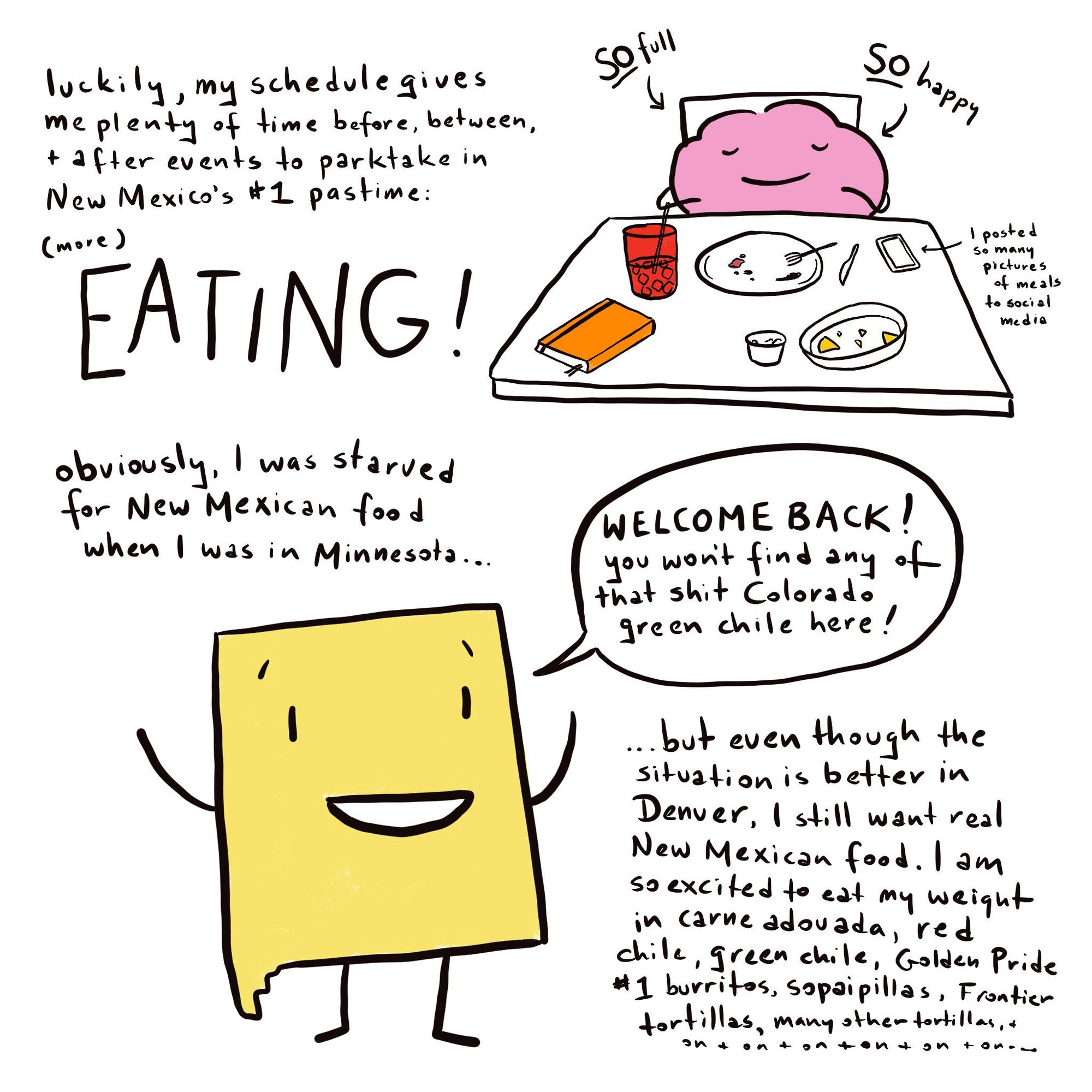 ---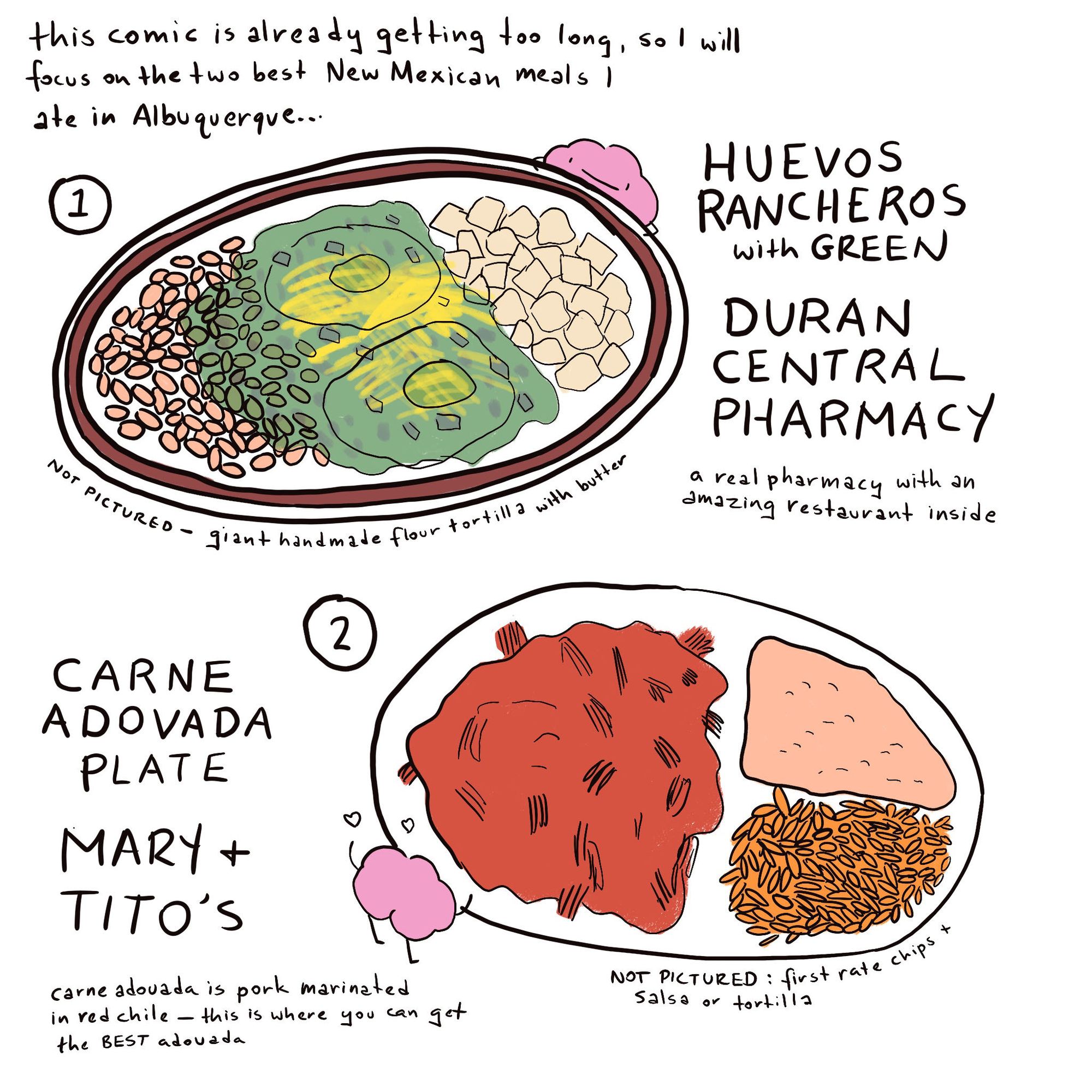 ---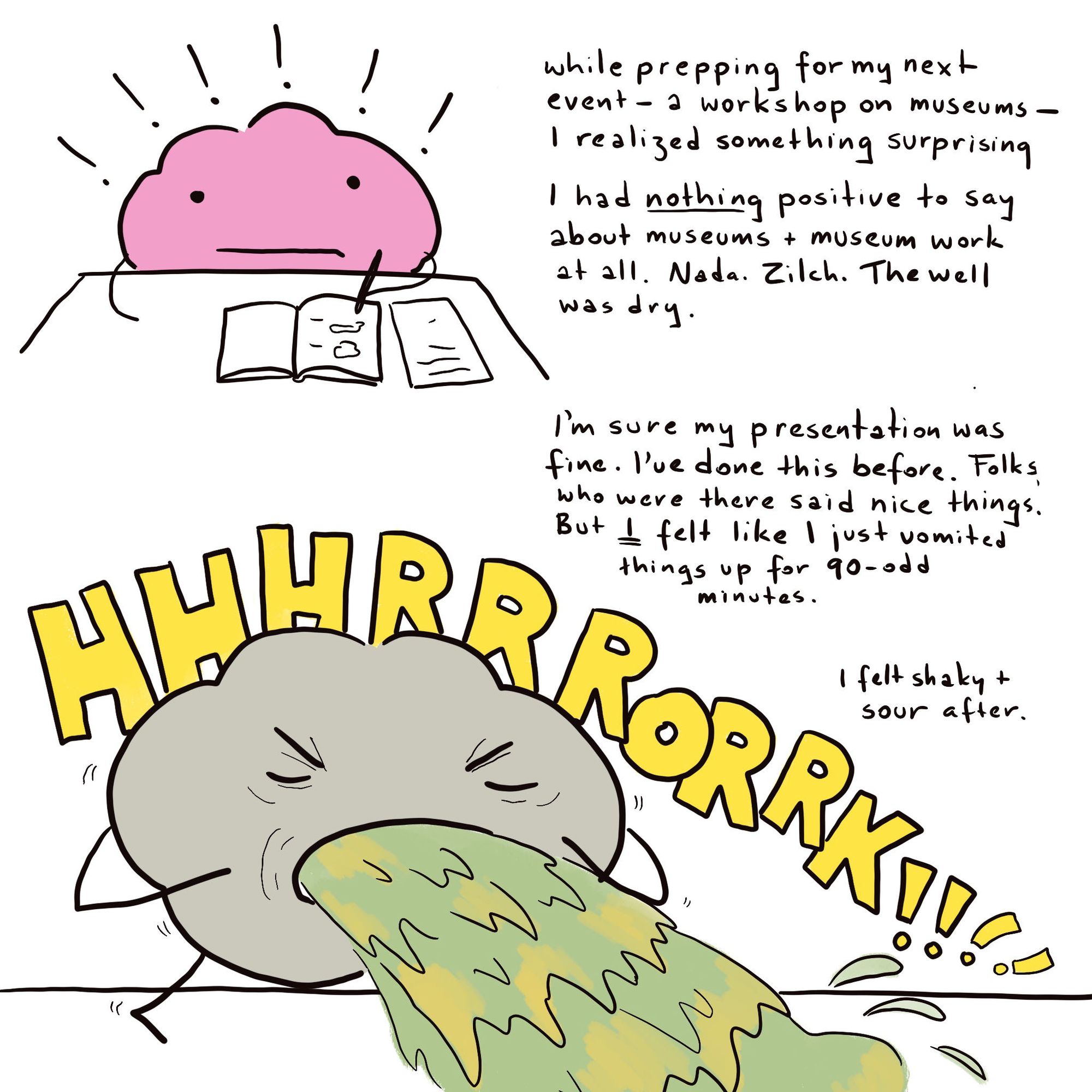 ---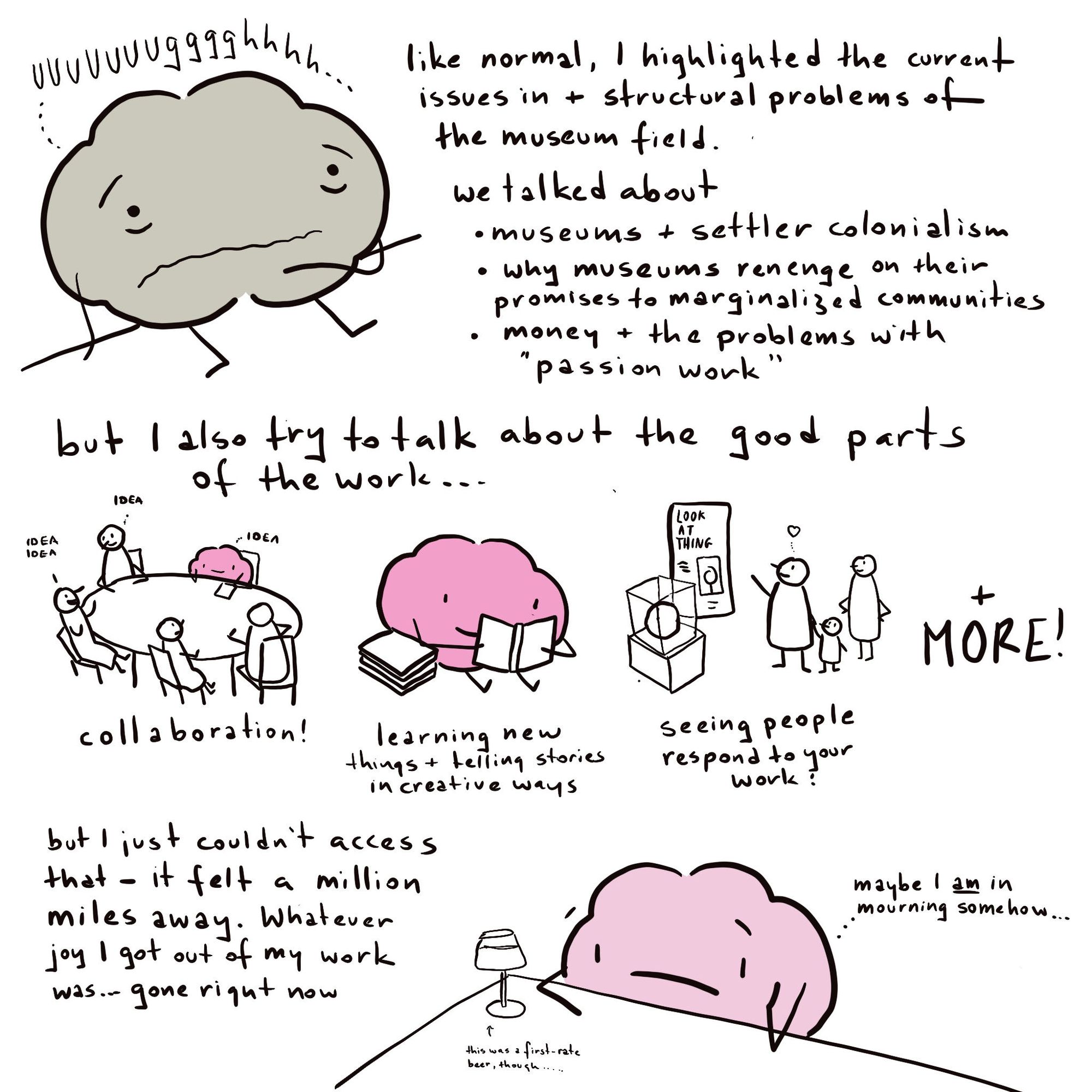 ---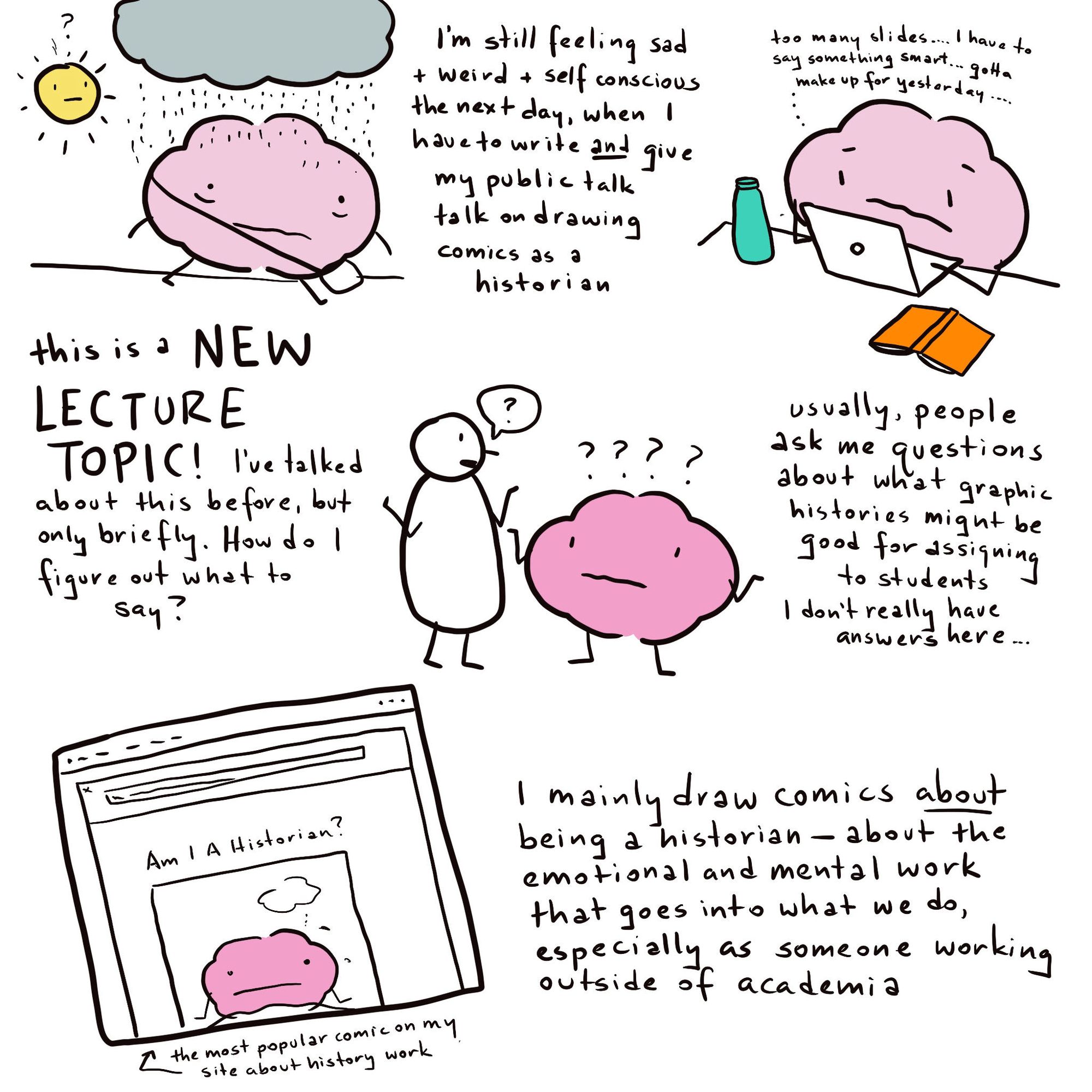 ---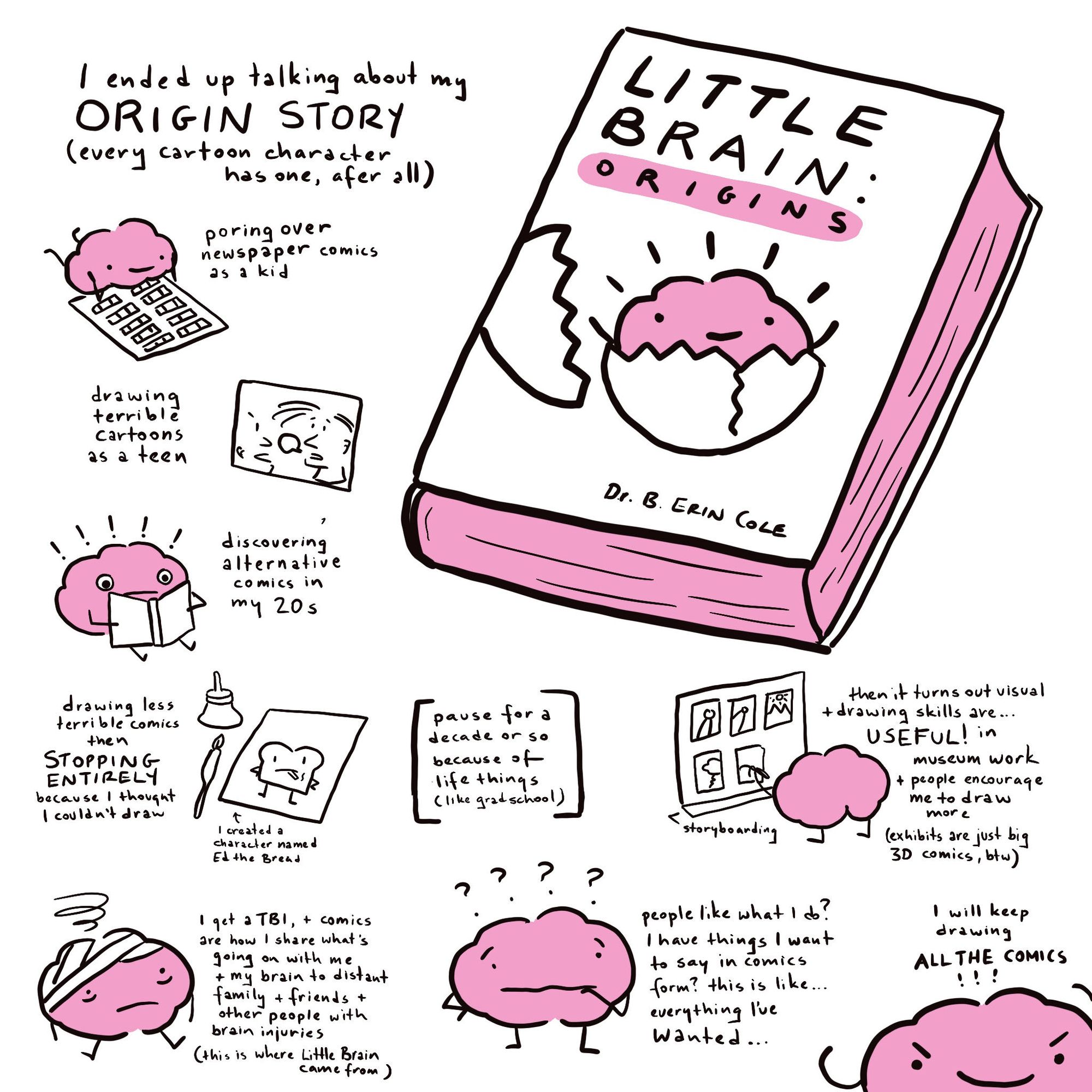 ---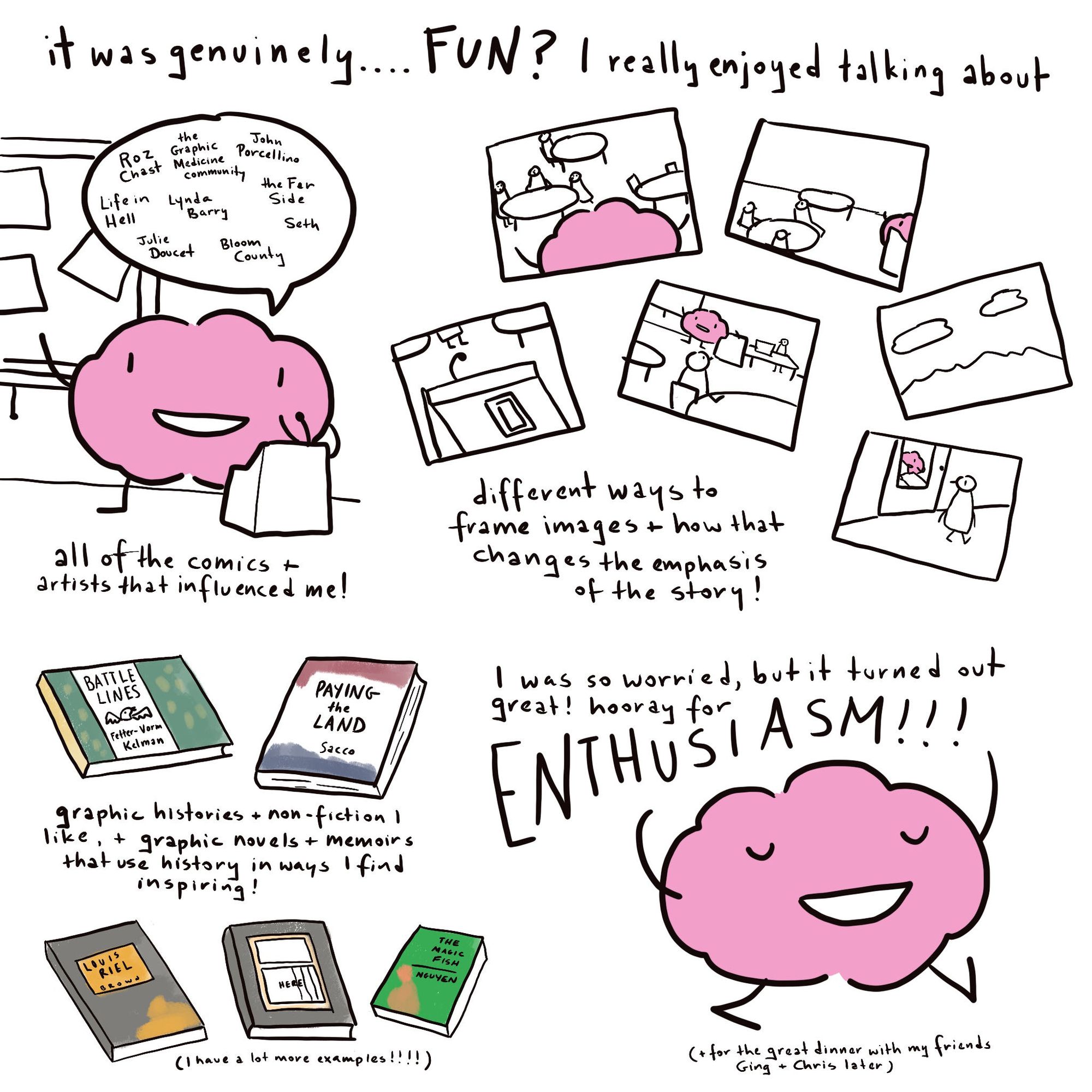 ---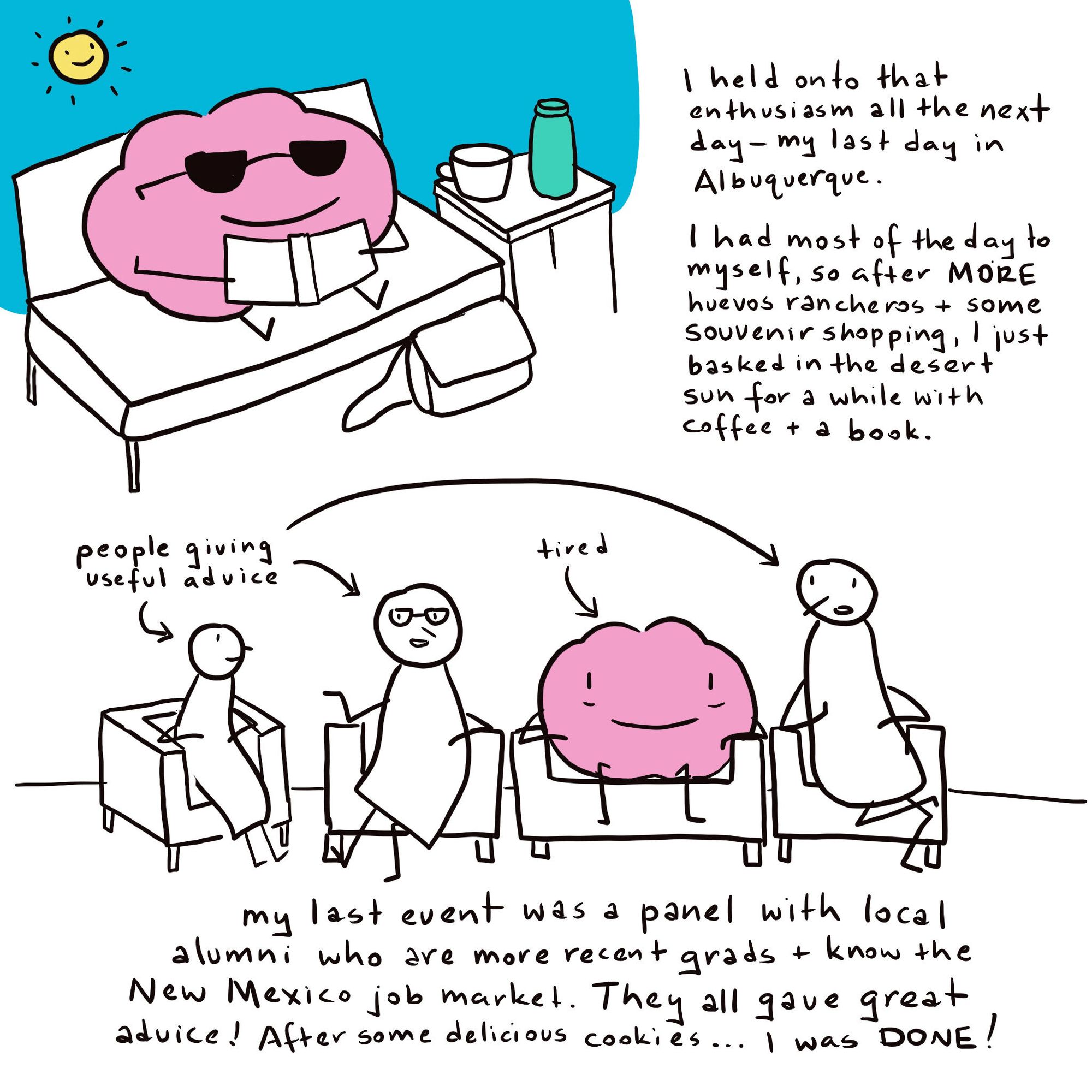 ---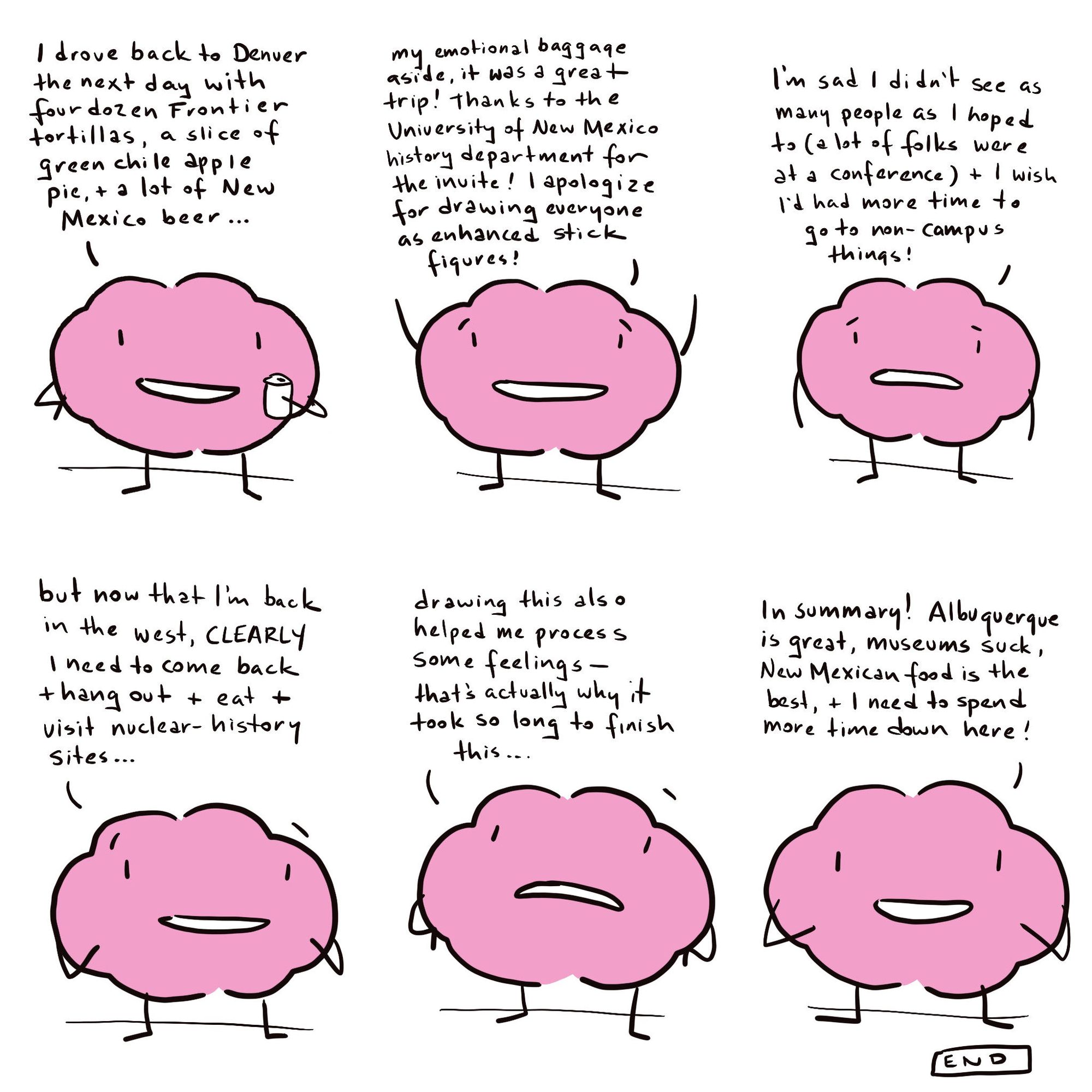 ---
Notes
Whew! That was a lot! Thanks to everyone who got through all that!
My visit to Albuquerque was part of my graduate program's career-diversity initiative. Big thanks to Dr. Shannon Withycombe for not only inviting me, but making sure I knew what was up during four semesters of pandemic disruption, for organizing all the events, and making sure there was tasty food at all of them. Thanks to Yolanda Martinez and the other history department staff for setting things up and dealing with all the paperwork. Thanks to all the faculty and grad students to came to my events, too – it was genuinely great meeting or seeing all of you again.
I made a little zine about museums for my workshop that (to me, at least) was a tornado of feelings. You can download it, print it out, and fold it if you'd like. I think the "jaded" is beating out the "hopeful" right now.
Turns out drawing delicious meals is hard! Here's a Southwestern Food 101 explainer that I'm linking because it starts with a photo of the glorious carne adovada plate at Mary and Tito's, which is far better than anything I can render.
Albuquerque is full of great breweries, but I kept returning to the Gravity Bound taproom - the Technicolor Runoff Hazy IPA there is one of the best beers I've ever had.
---
Support my Work!
If you like this comic, please share it with someone else who might enjoy it.
Other ways you can support my work:
Subscribe! Basic subscriptions are always free, but supporter subscriptions help fund my art – plus you'll get fun things in the mail a few times a year! My first batch of supporters got their first fun mail packages a week or so ago, and I'm sending out the next batch soon!
Leave me a tip – $5 buys me a day of health insurance, a beverage, or more cat treats for Minnow
Buy stickers and prints and more at my Etsy store