Hot Anxiety Summer
brain pills: they do so much for us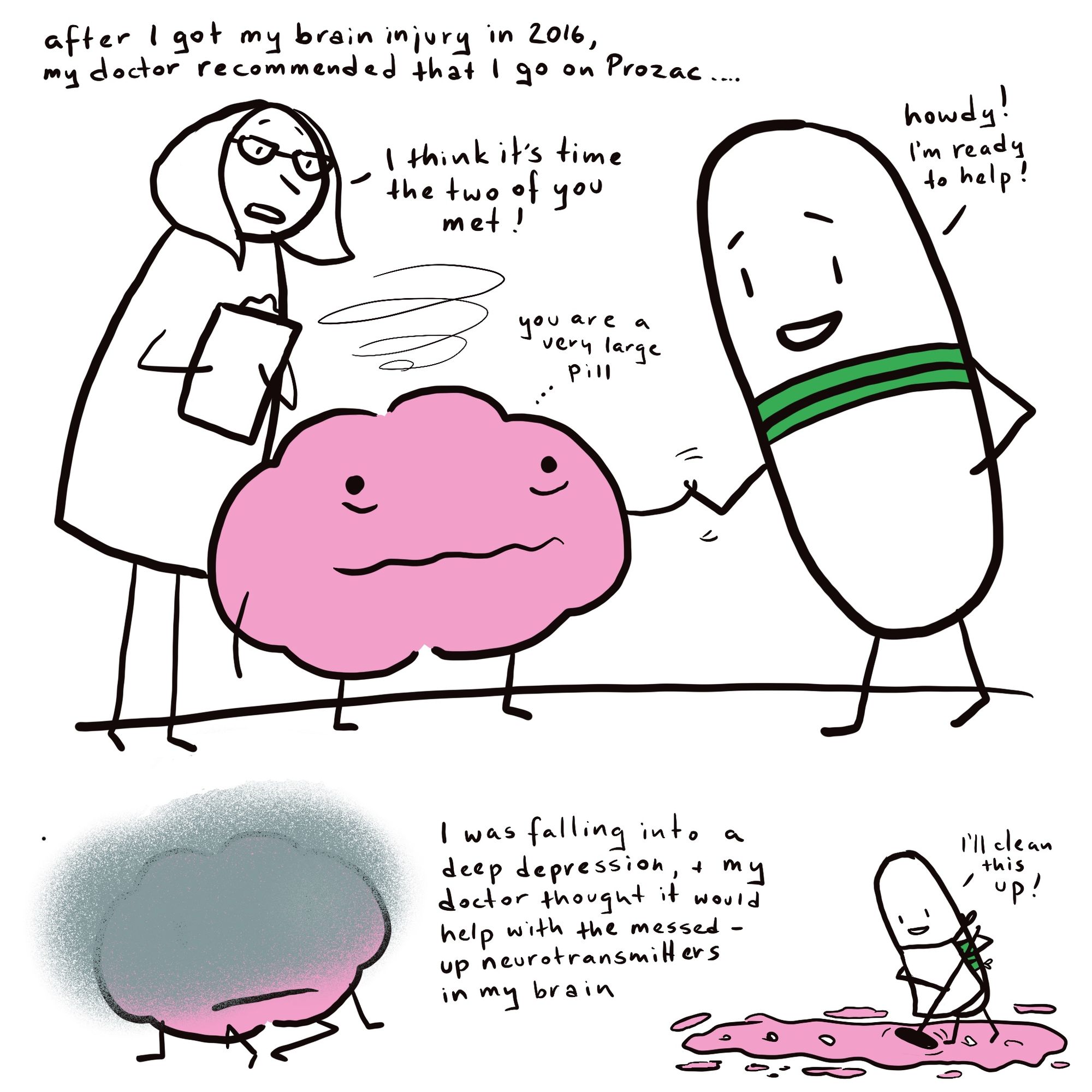 ---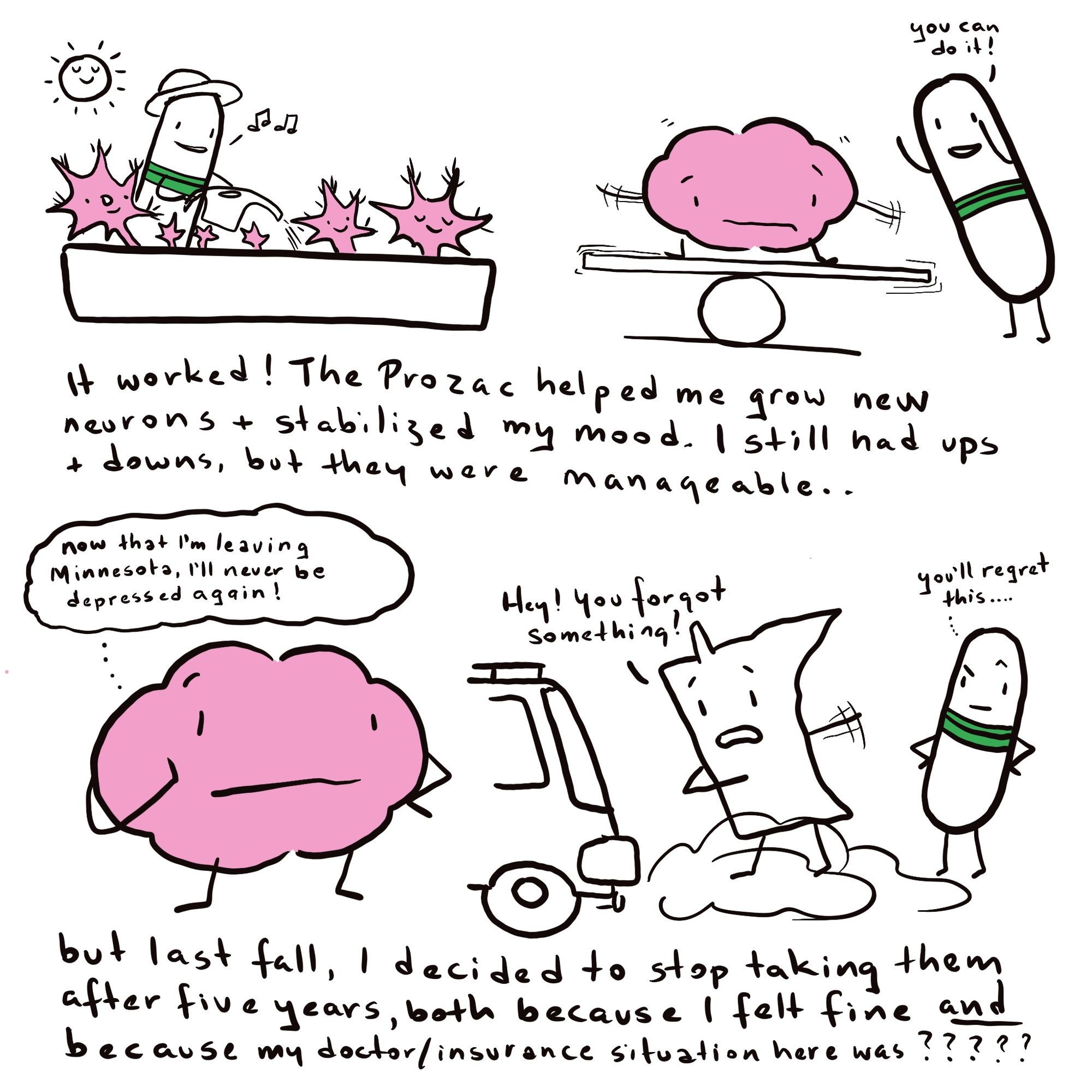 ---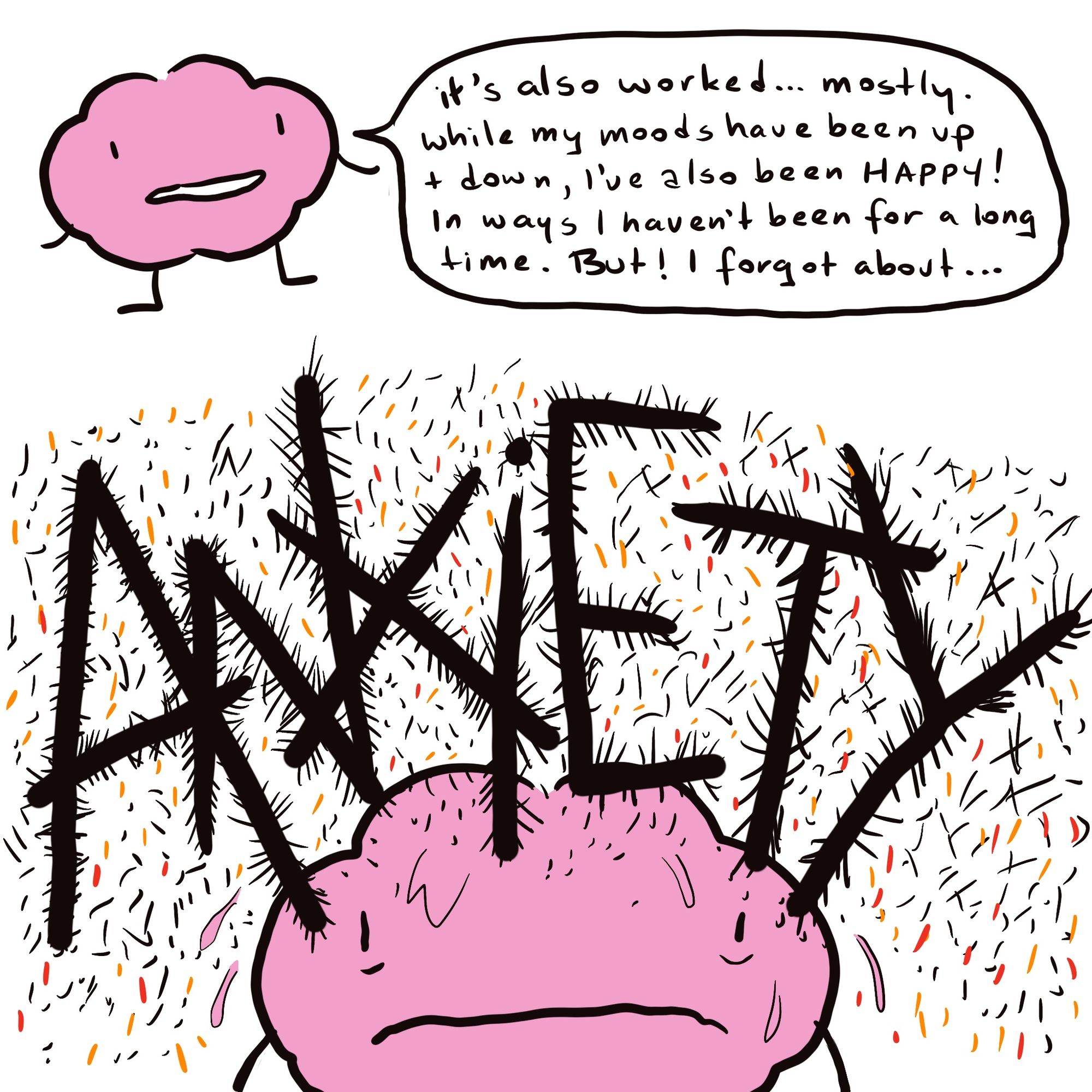 ---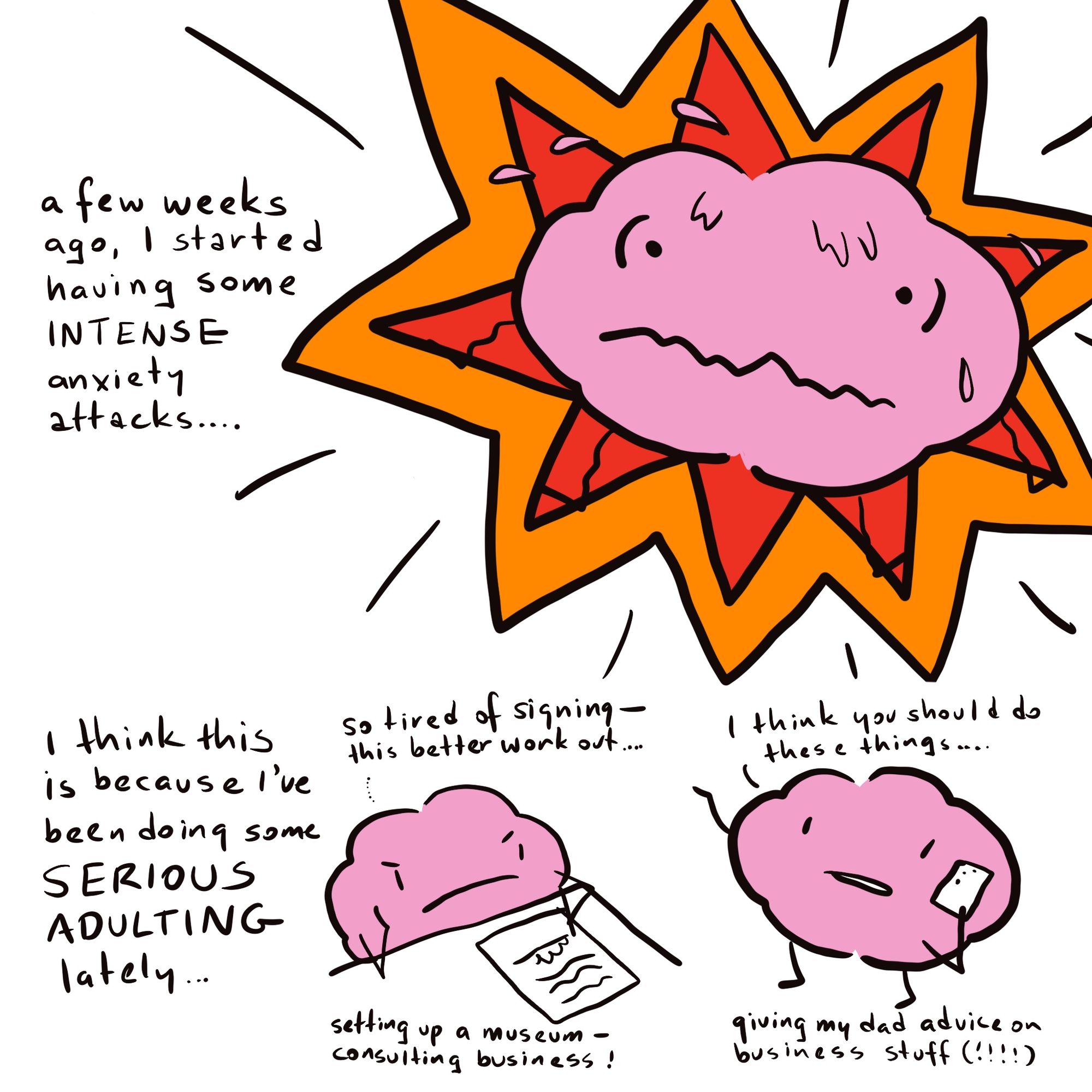 ---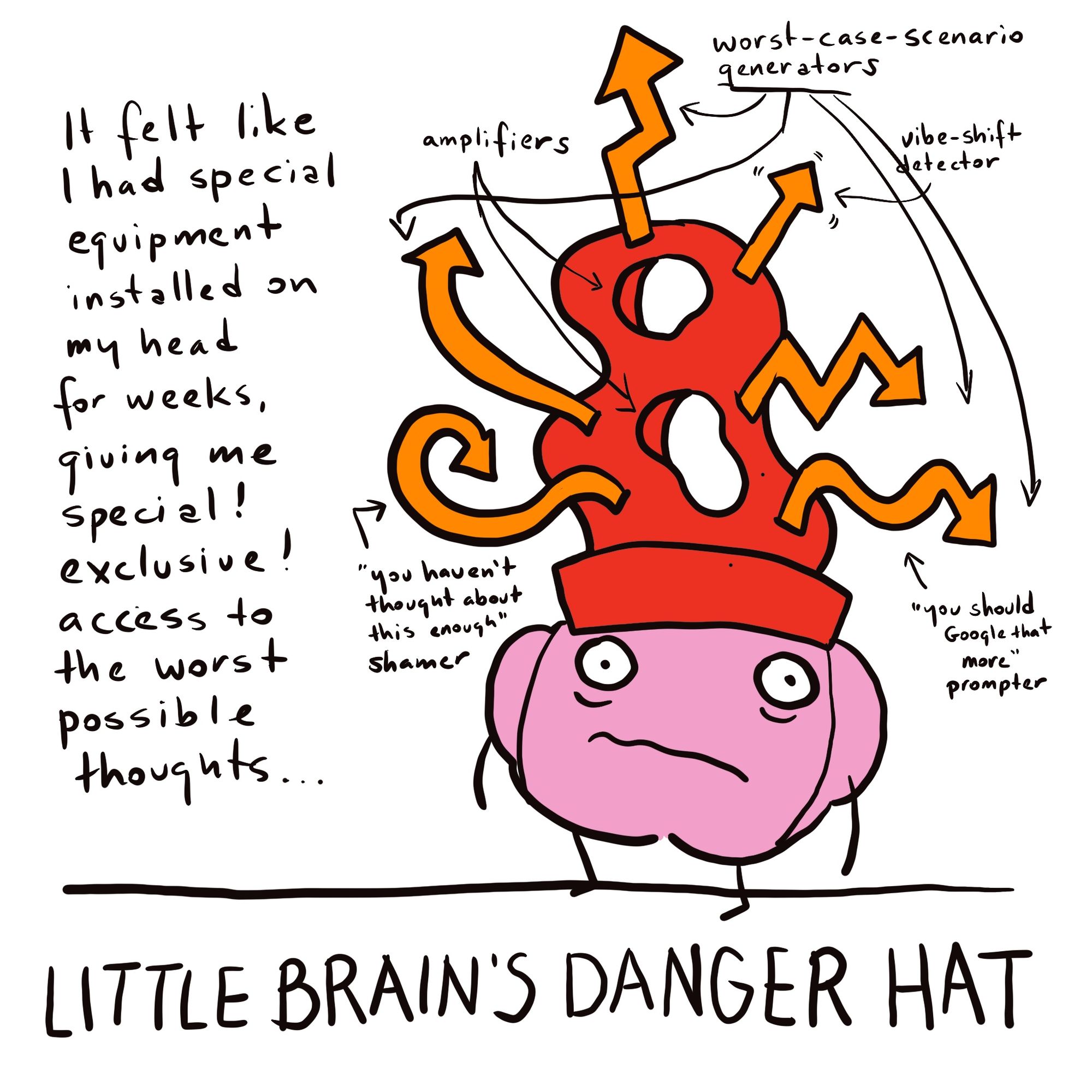 ---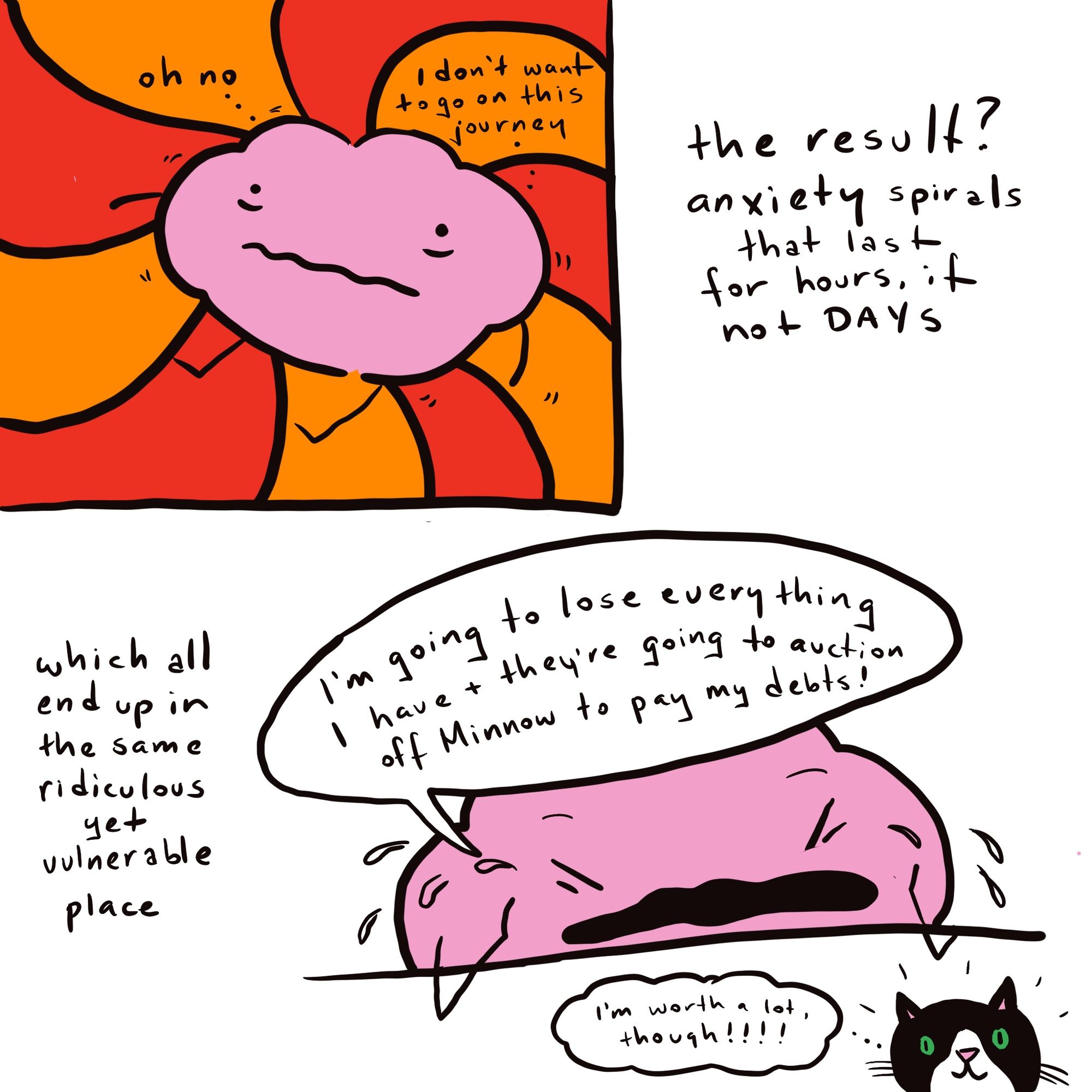 ---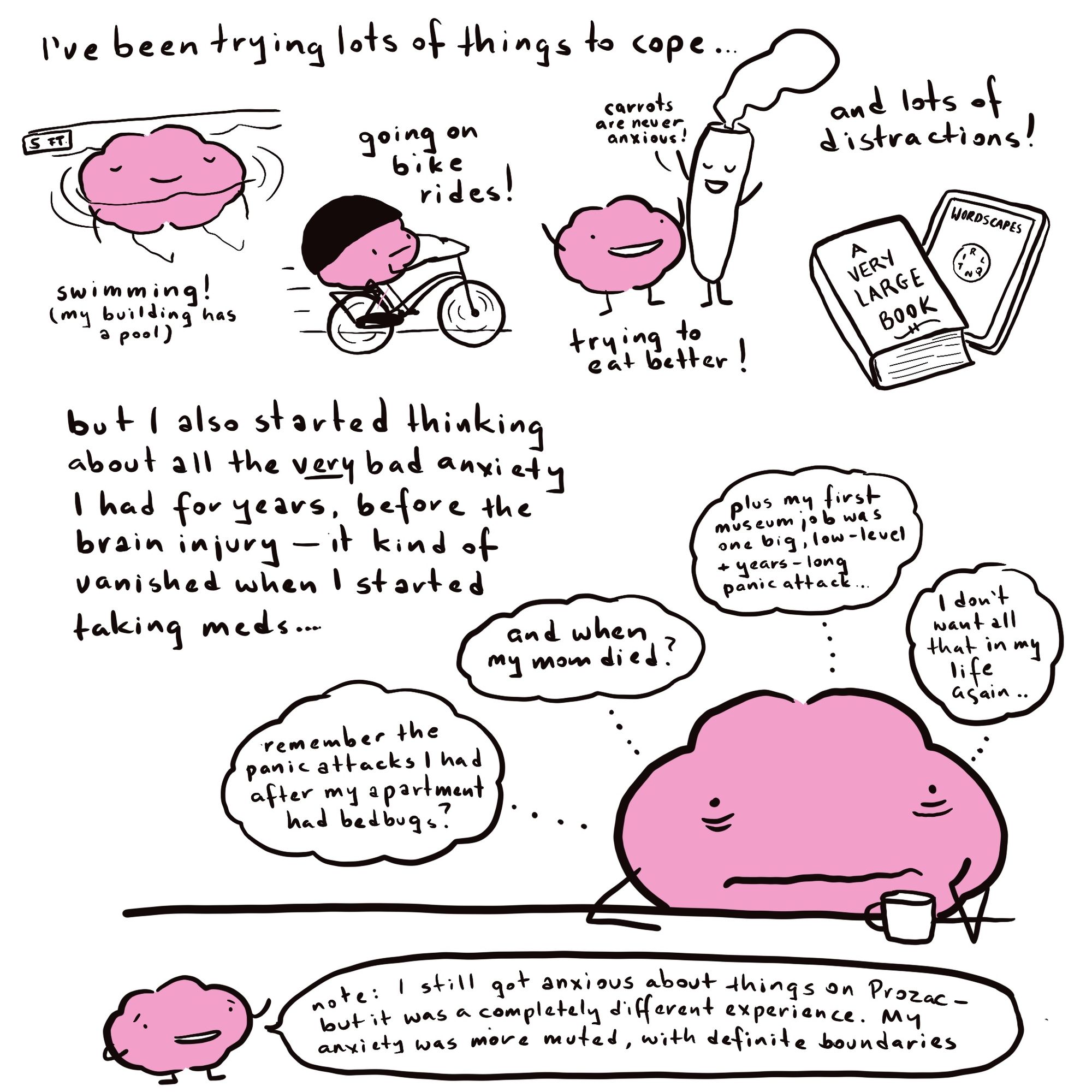 ---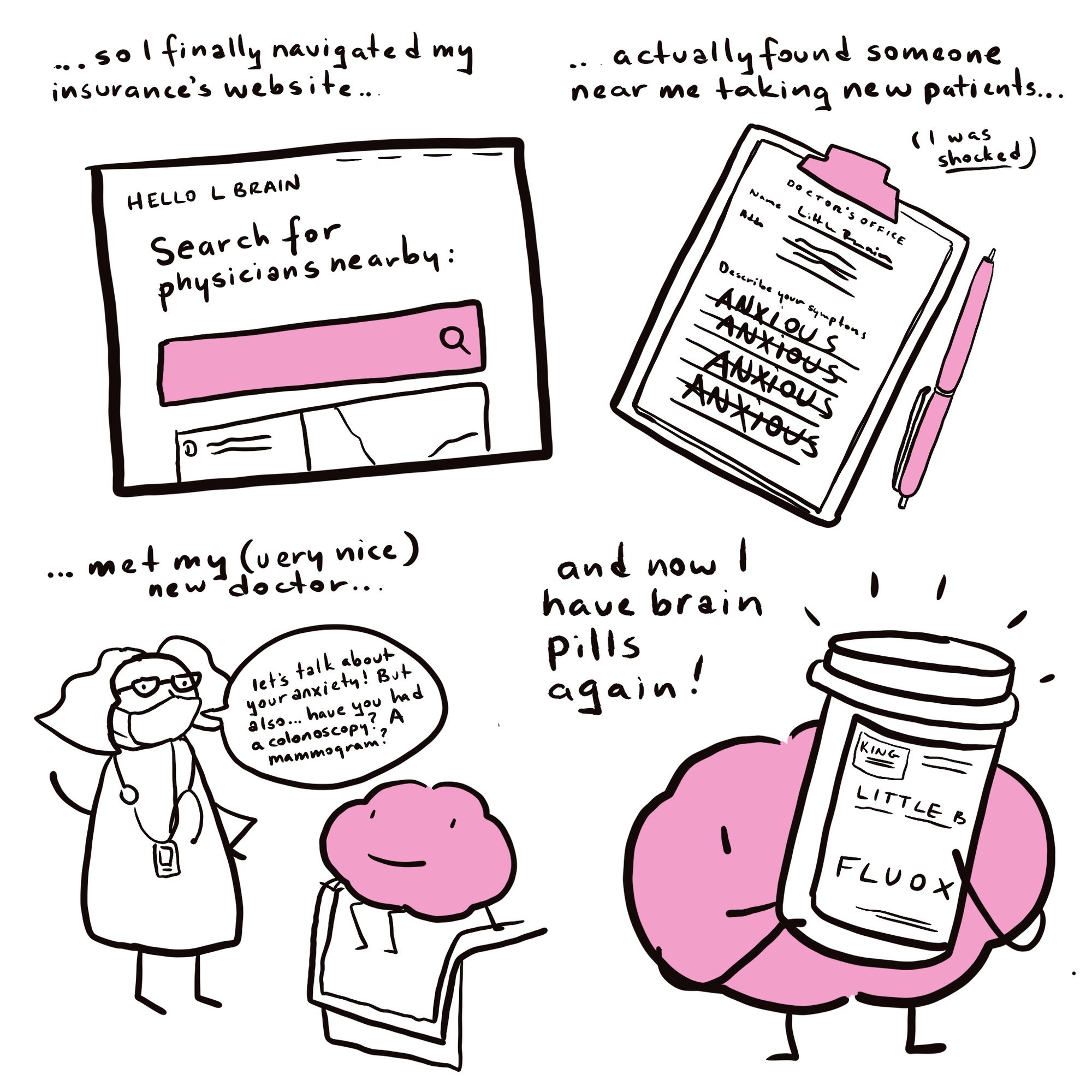 ---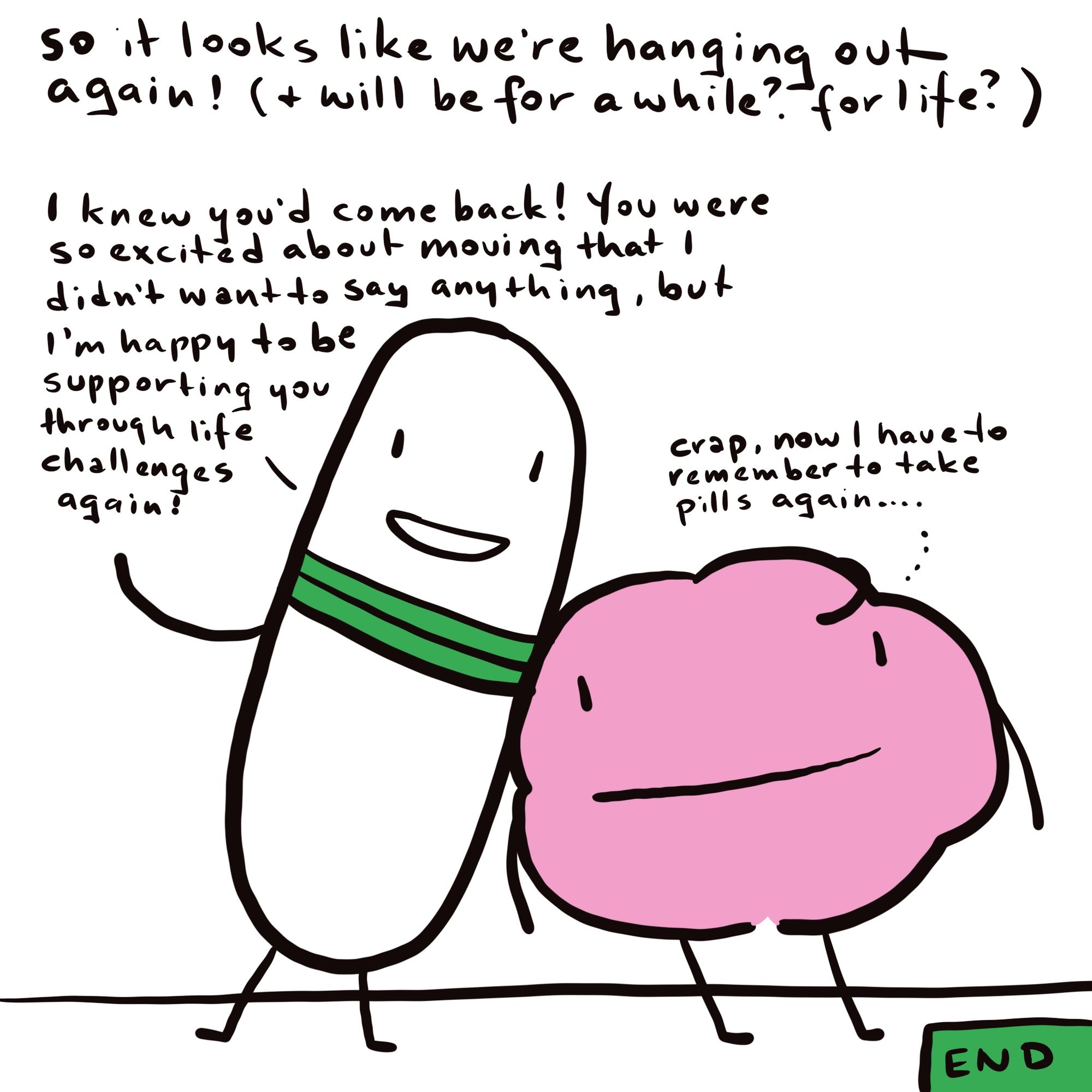 ---
Between this post and the last public post, you can tell that it's been a Summer of Feelings. July was a hard month for me – hence the delay in getting a new comic up. I am doing better now, thanks in part to my little green pill friend.
But I've also been busy for other reasons. I got accepted into the Small Press Expo in September, so I'll be tabling there and selling comics and stickers. SPX is kind a big deal in my particular comics subfield, and I've been entering the table lottery off and on for years now with no success. Until this year! So I've also been working on new PRINT comics for this show. Paid supporters are getting one of them as their next batch of fun mail, and they will also be appearing in my Etsy shop after SPX. So it's not all glum news in my head these days.....
---
Support my Work!
If you like this comic, please share it with someone else who might enjoy it.
Other ways you can support my work:
Subscribe! Basic subscriptions are always free, but paid supporter subscriptions help fund my art – plus you'll get fun things in the mail a few times a year! For current supporters, the long-awaited next piece of AMAZING fun mail is being printed AS I TYPE THIS! If you sign up for paid supporter subscription, it could be yours, too!
Leave me a tip – $5 buys me a day of health insurance, a beverage, or more cat treats for Minnow.
Buy stickers and prints and more at my Etsy store!