Little Brain Goes to SPX
scenes from my first time tabling at the Small Press Expo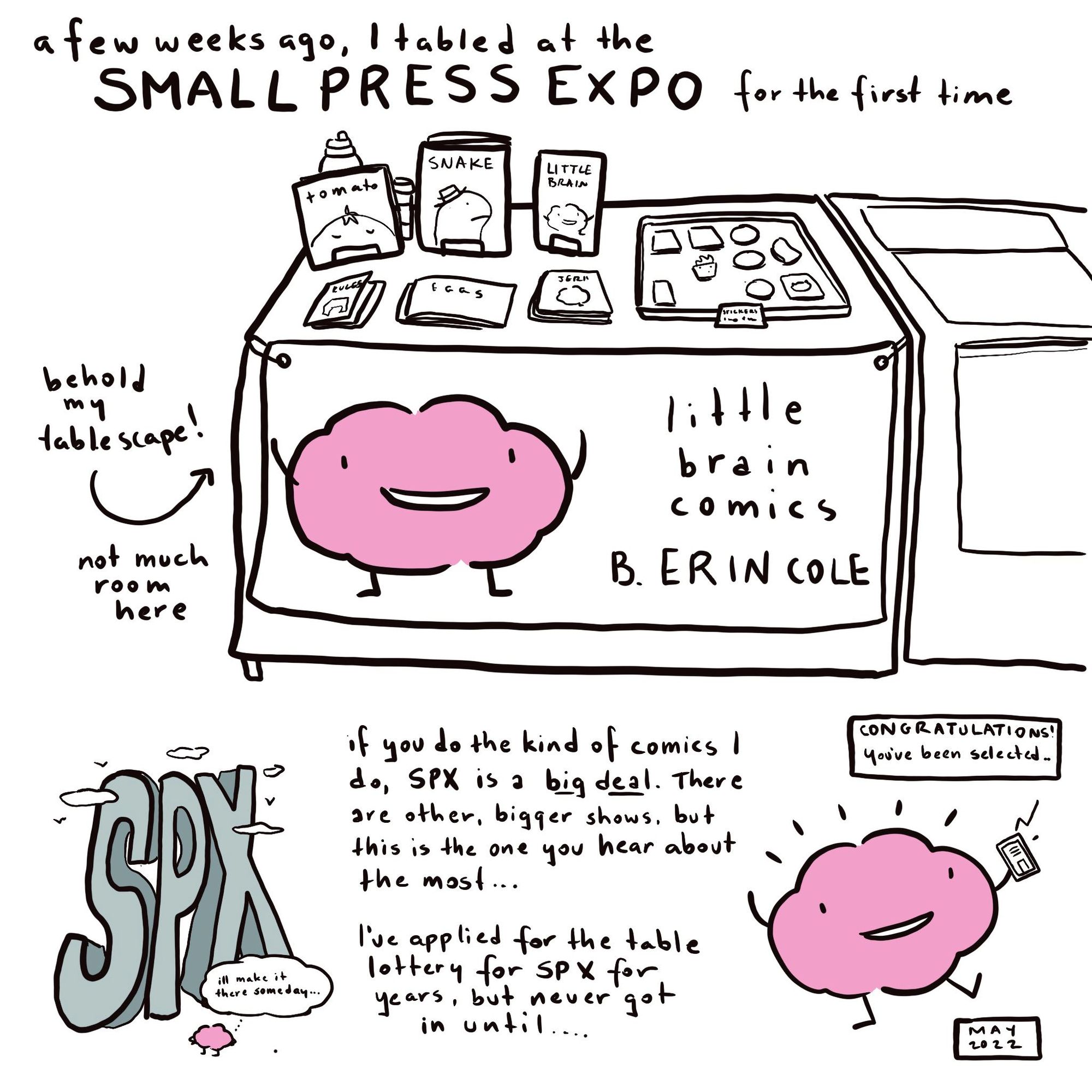 ---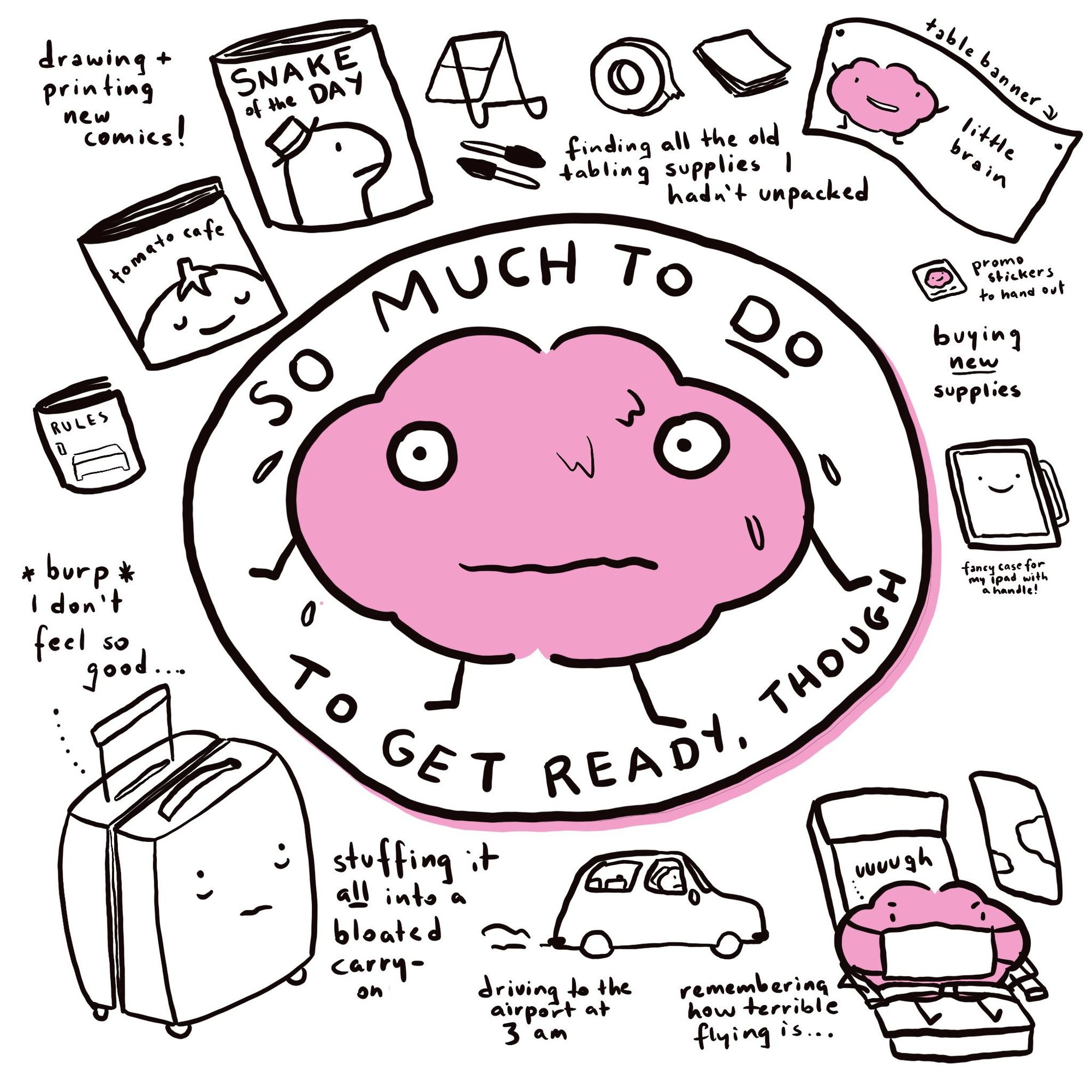 ---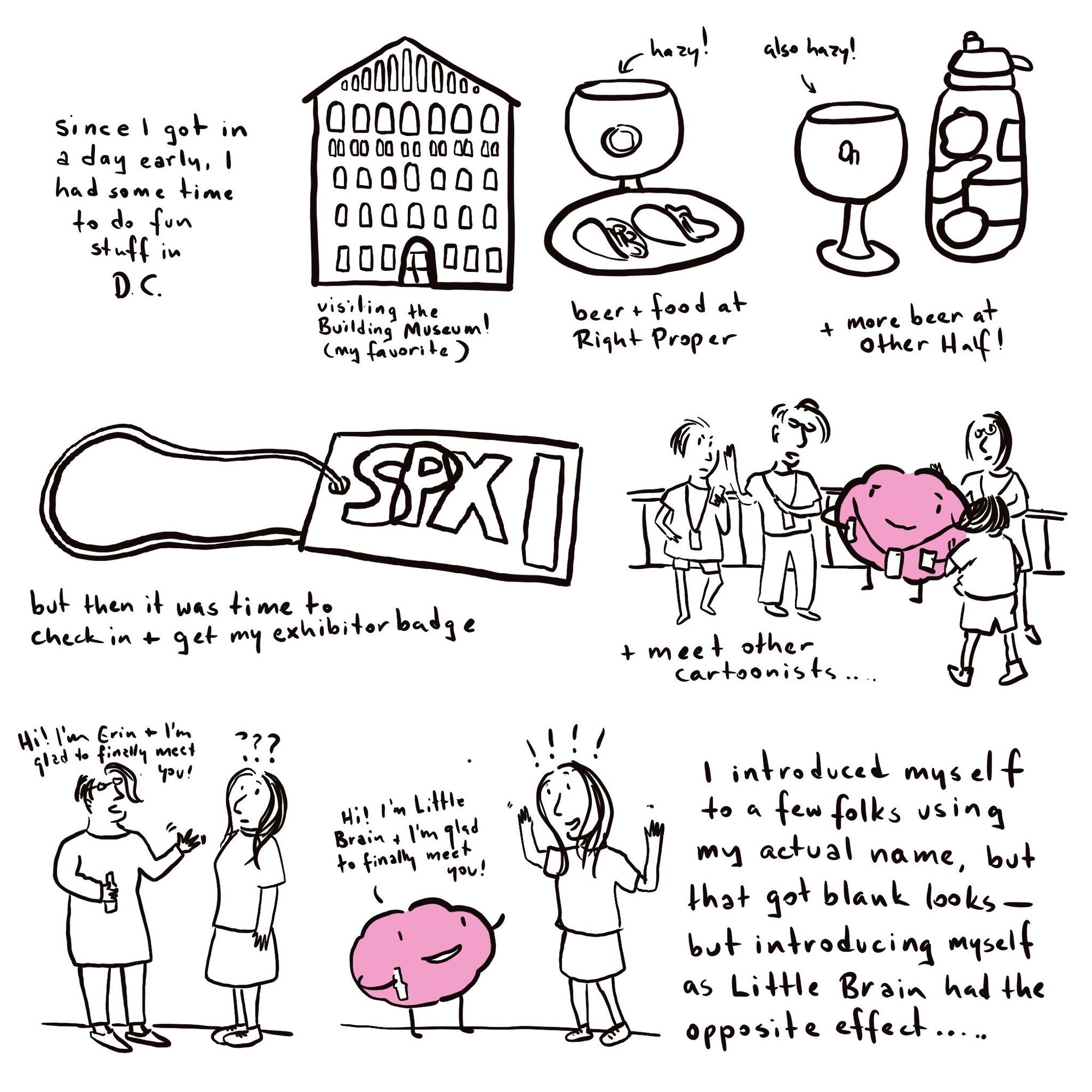 ---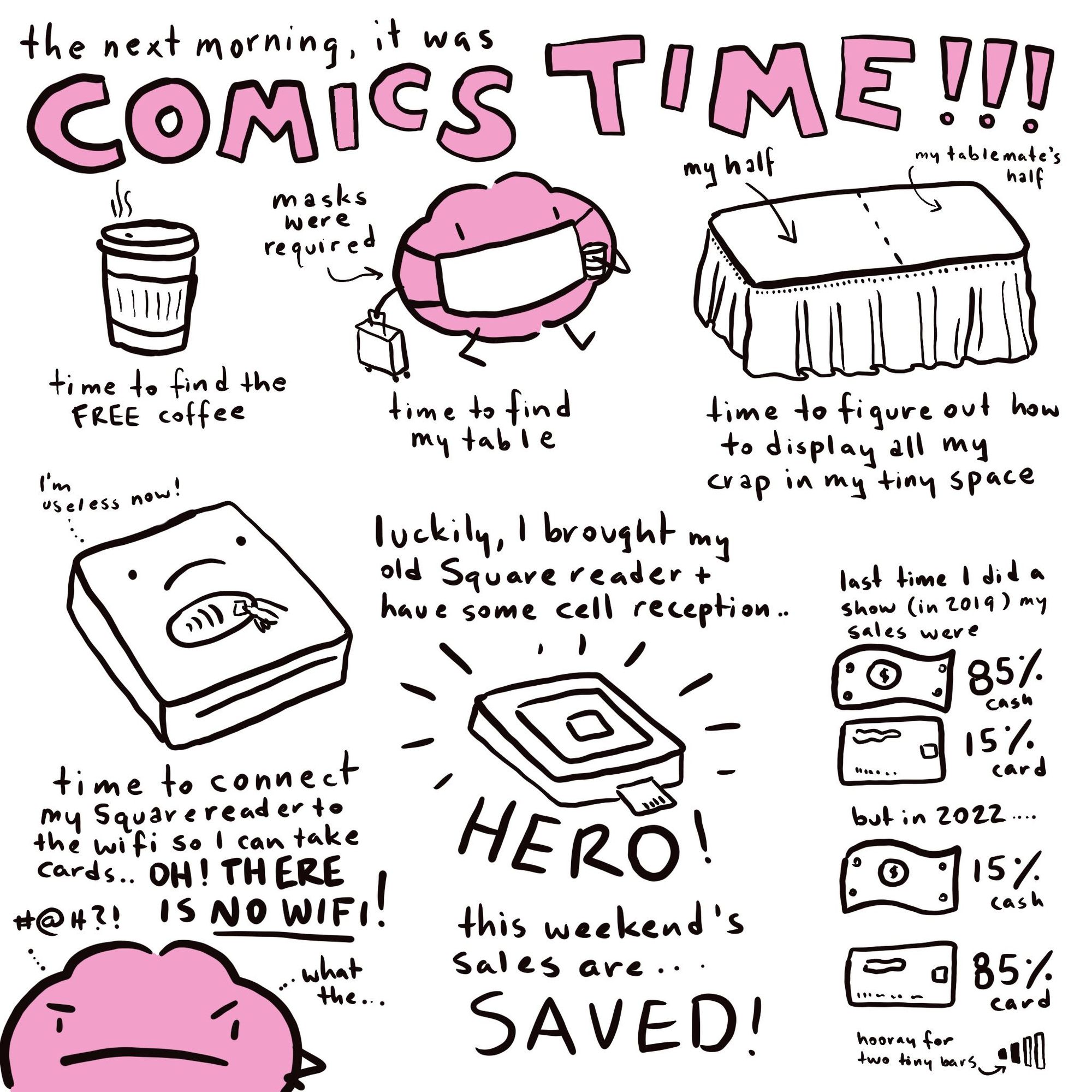 ---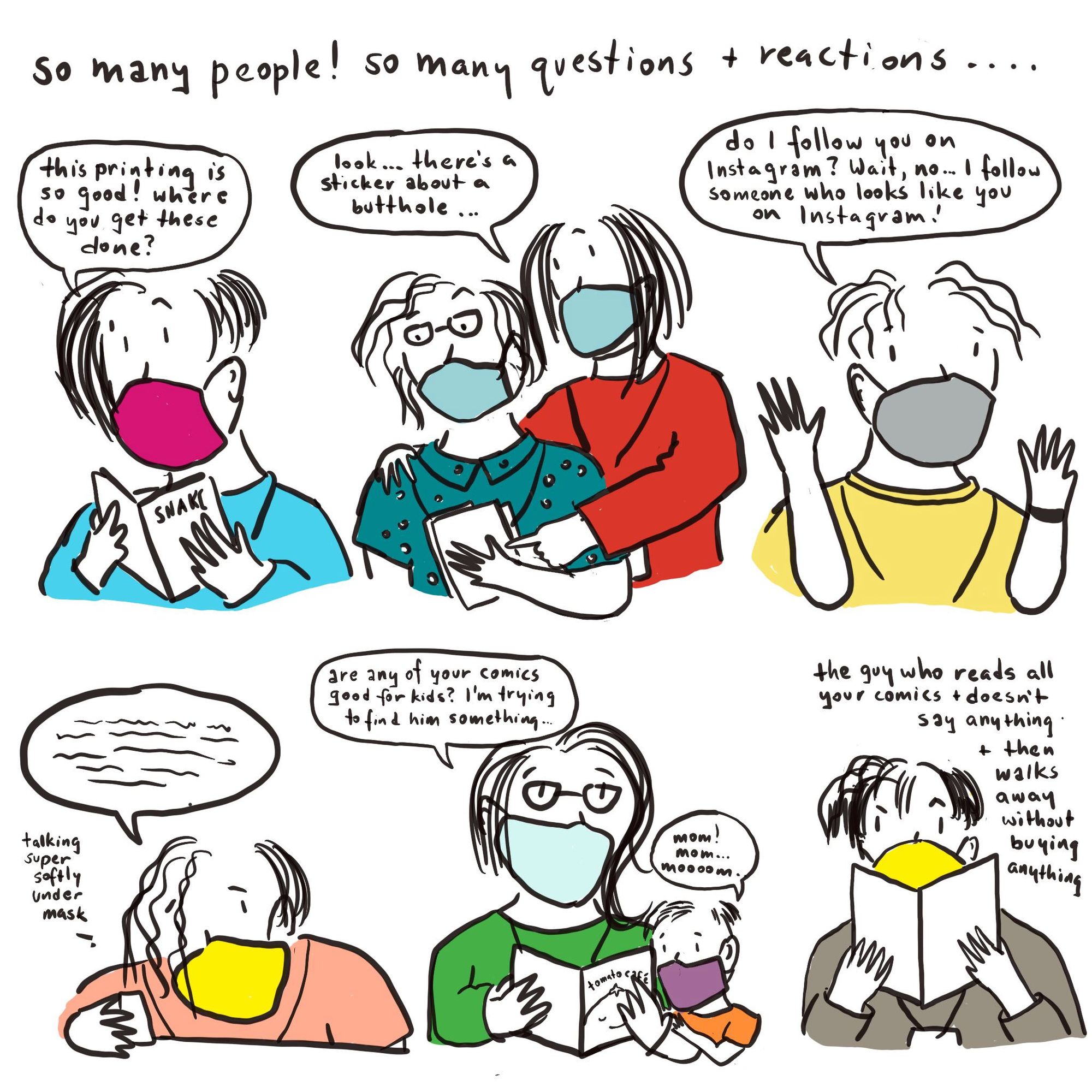 ---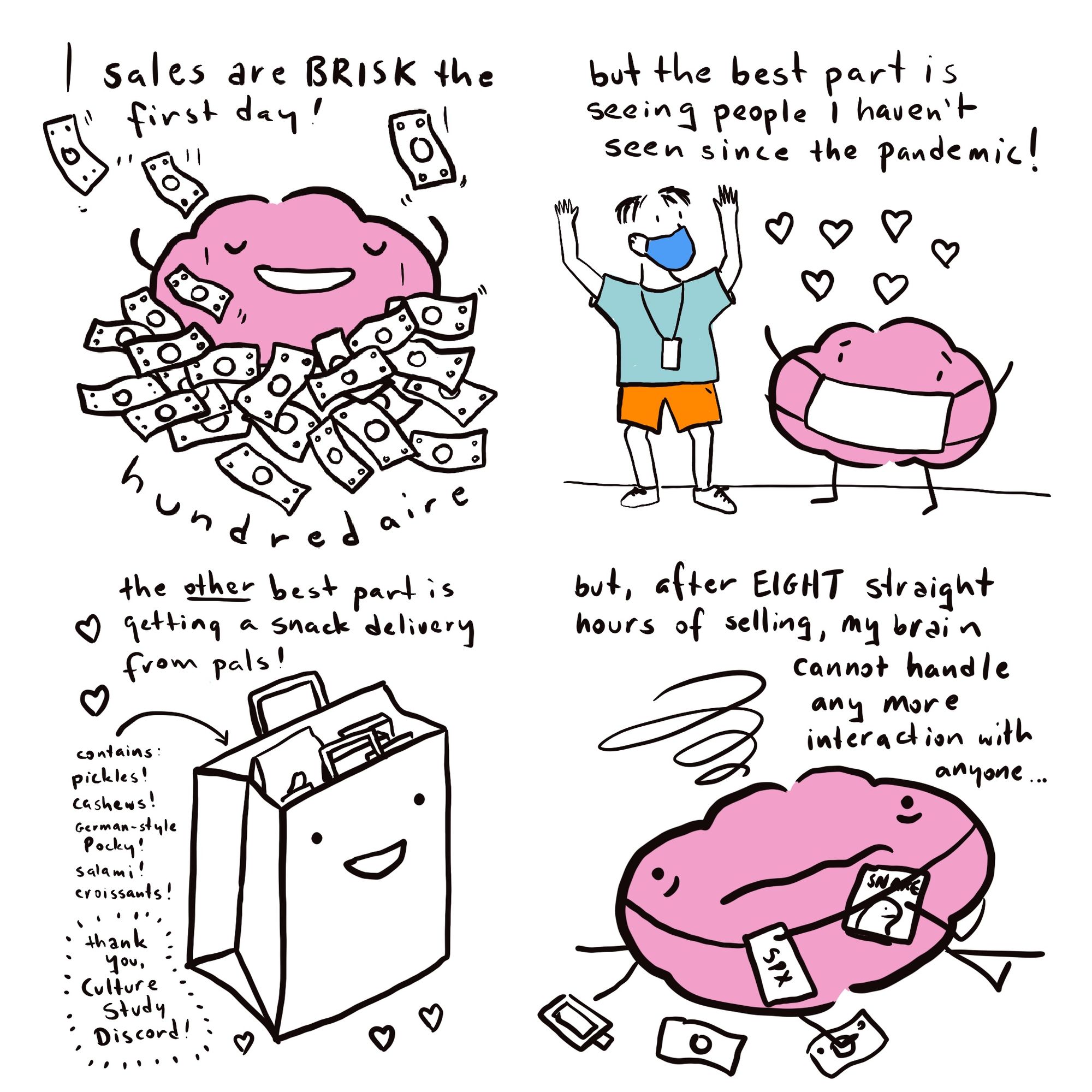 ---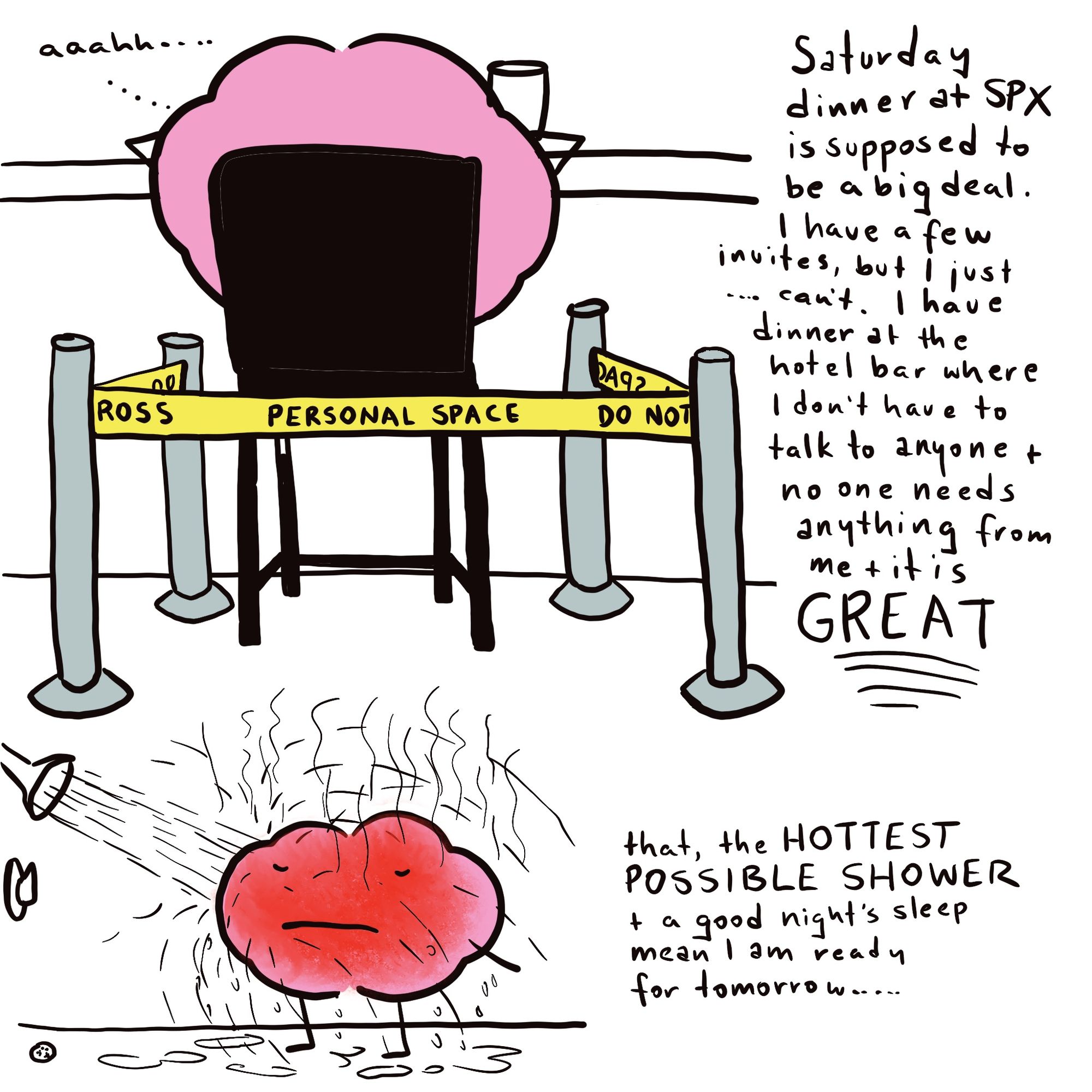 ---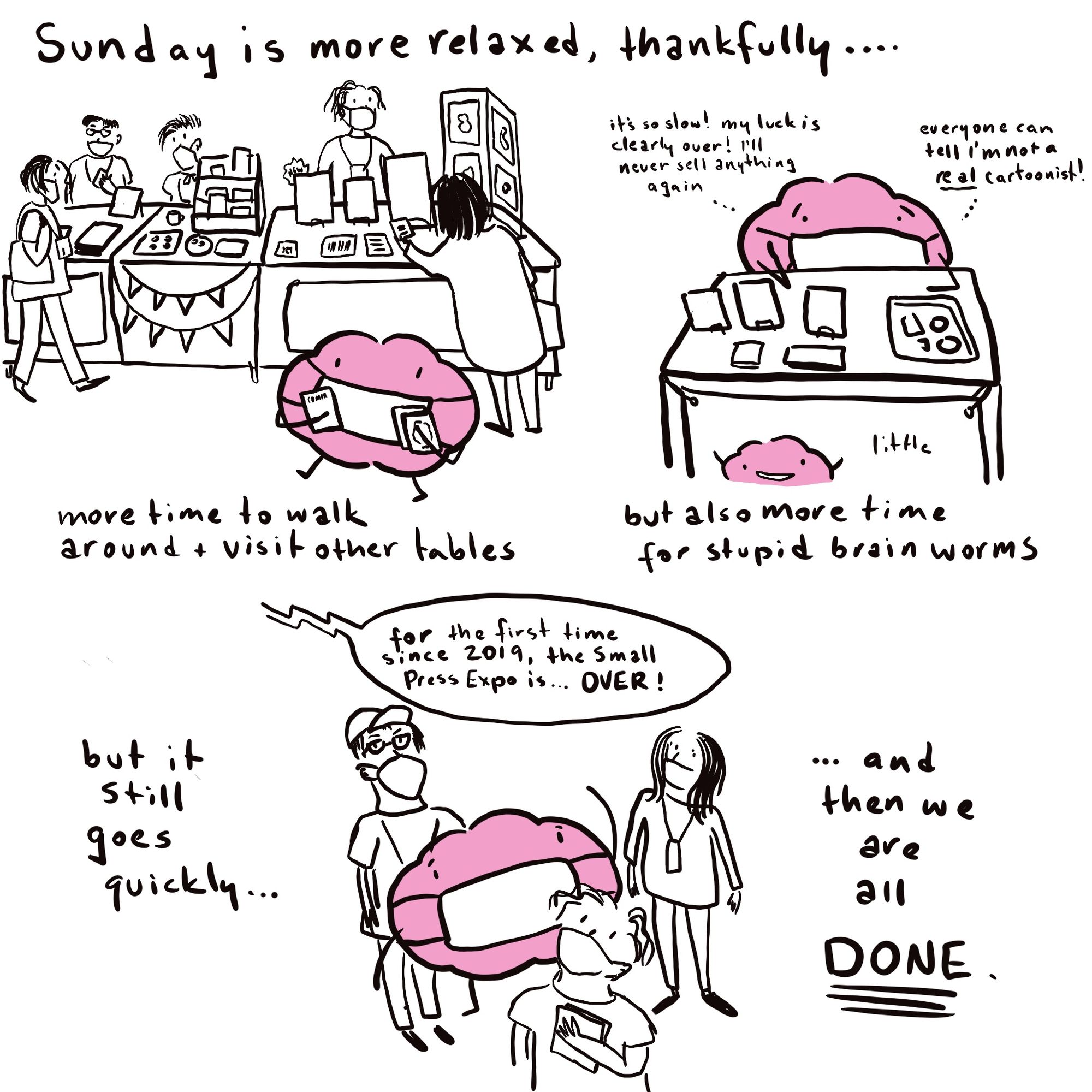 ---
FOLKS SPX WAS SO MUCH FUN BUT IT WORE ME OUT SO MUCH
i couldn't even come up with a good ending for this comic, weeks later
One of the things I kept thinking about when I was both tabling and drawing about tabling is that I used to do this so often! I did five shows in 2019 and was eager for more in 2020, until, you know.....
I really hope to do SPX again and hopefully some other big shows next year – getting to talk to people about comics and meet other cartoonists was kind of the boost I needed. This is pretty solitary work, most of the time.
I got quoted in The Comics Journal's report on SPX, and there's a photo of me looking at my phone!
The two comics I drew this summer and got printed for SPX are now up in my Etsy store! Snake of the Day is 32 pages of snakes with feelings and Tomato Cafe will make you feel great about cafes again.
---
Support my Work!
If you like this comic, please share it with someone else who might enjoy it.
Other ways you can support my work:
Subscribe! Basic subscriptions are always free, but paid supporter subscriptions help fund my art – plus you'll get fun things in the mail a few times a year! Paid supporters got copies Snake of the Day and Tomato Cafe in the mail, plus some stickers!
Leave me a tip – $5 buys me a day of health insurance, a beverage, or more cat treats for Minnow.
Buy stickers and prints and more at my Etsy store!