New Sketchbook Day
the weird and traditional ritual marking the transition from an old sketchbook to a new one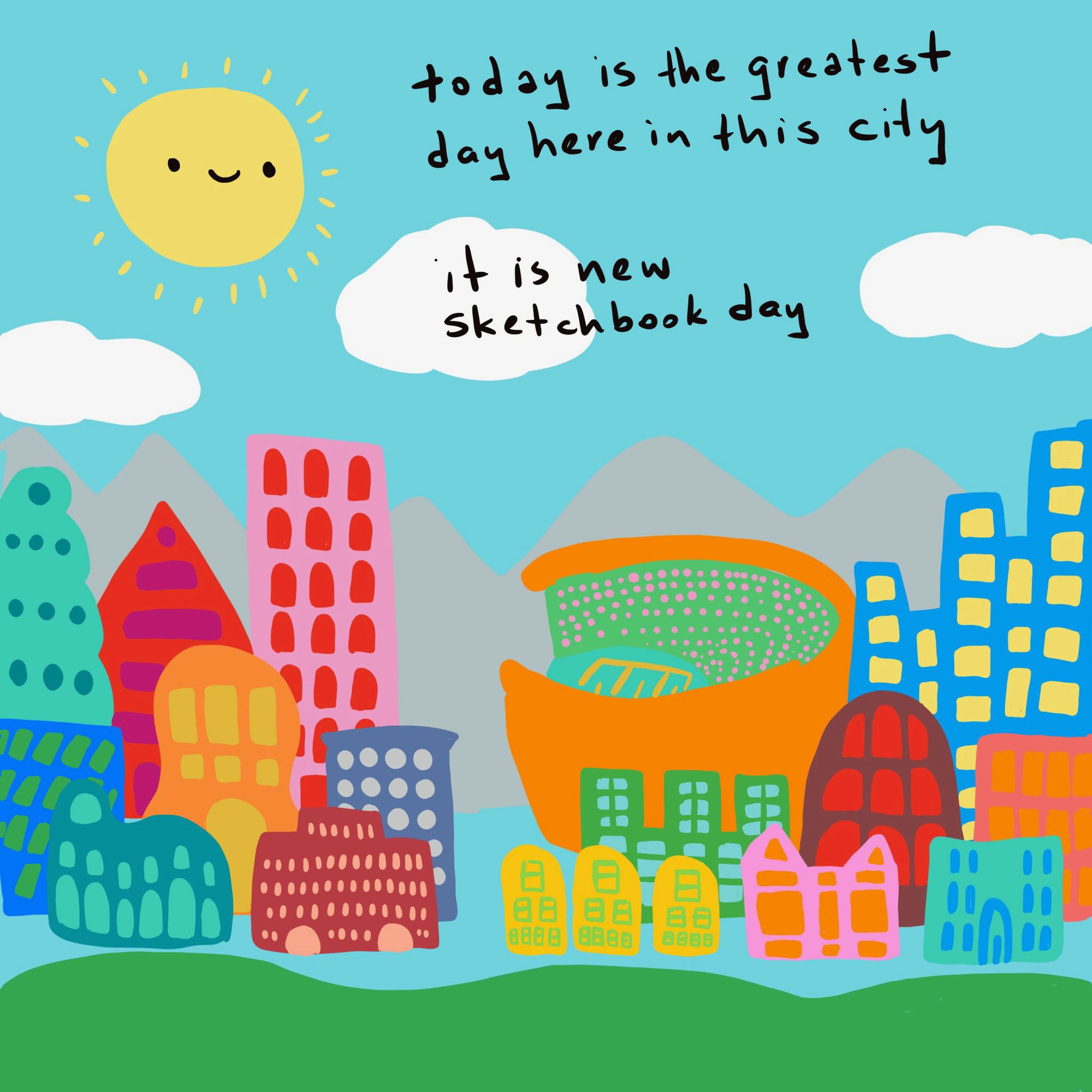 ---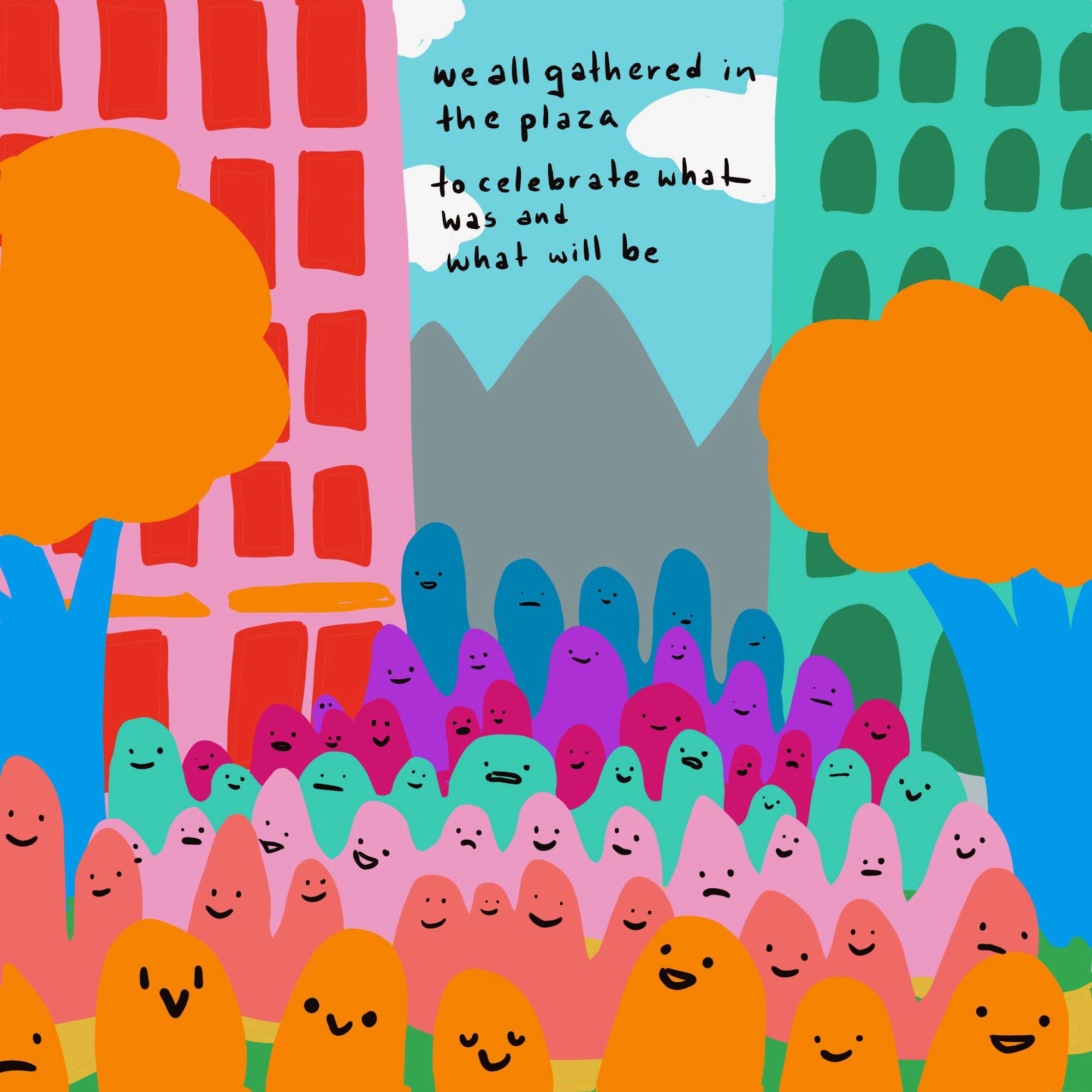 ---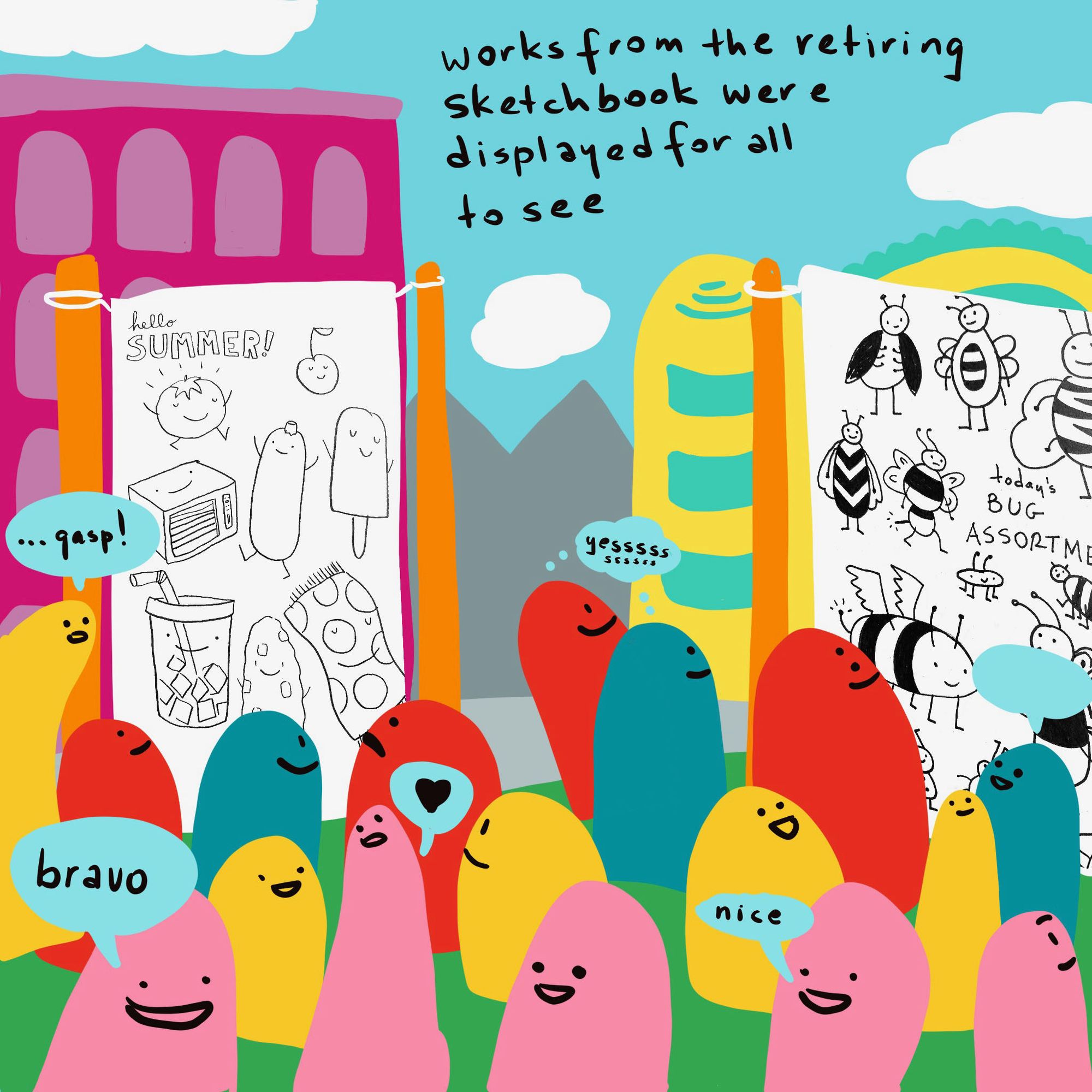 ---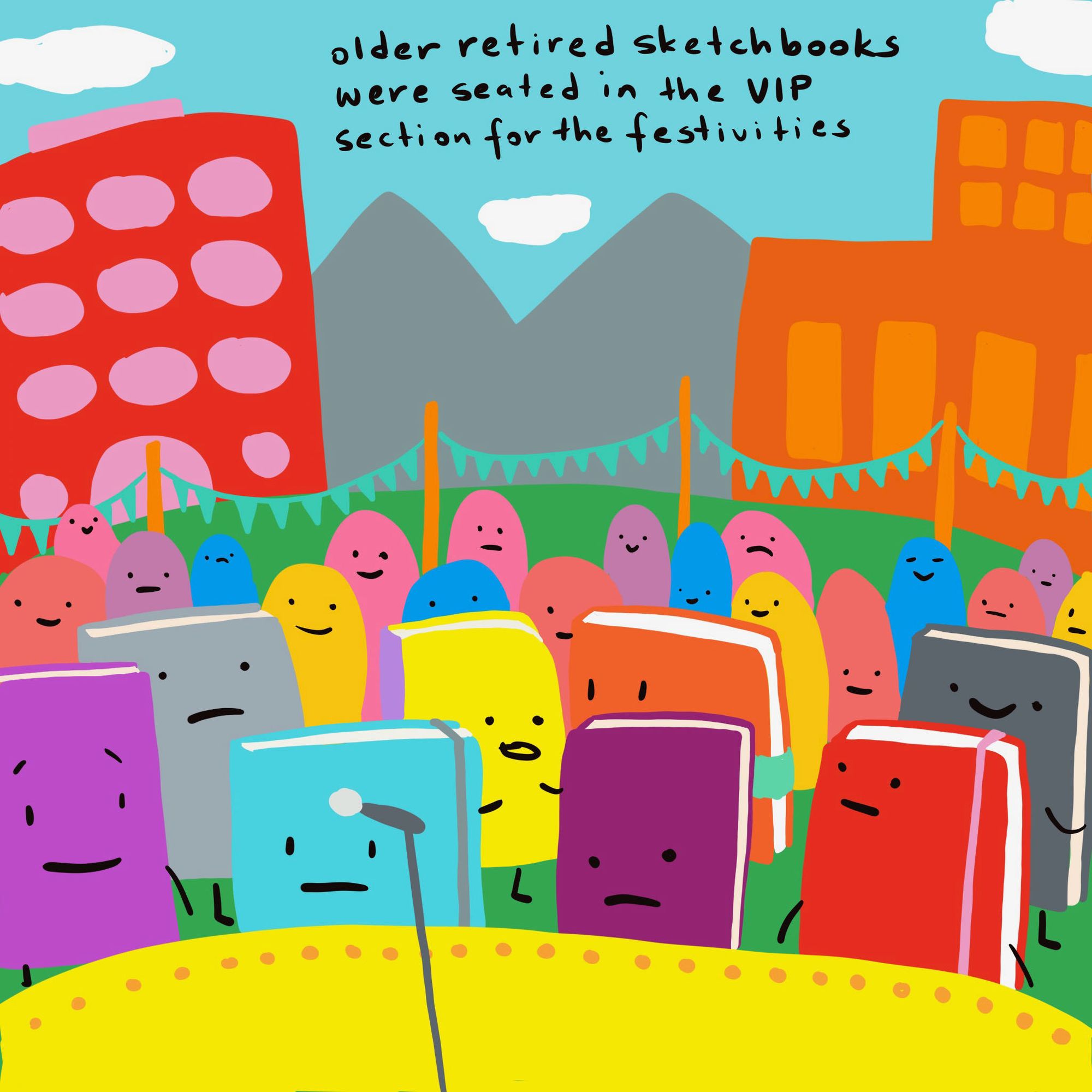 ---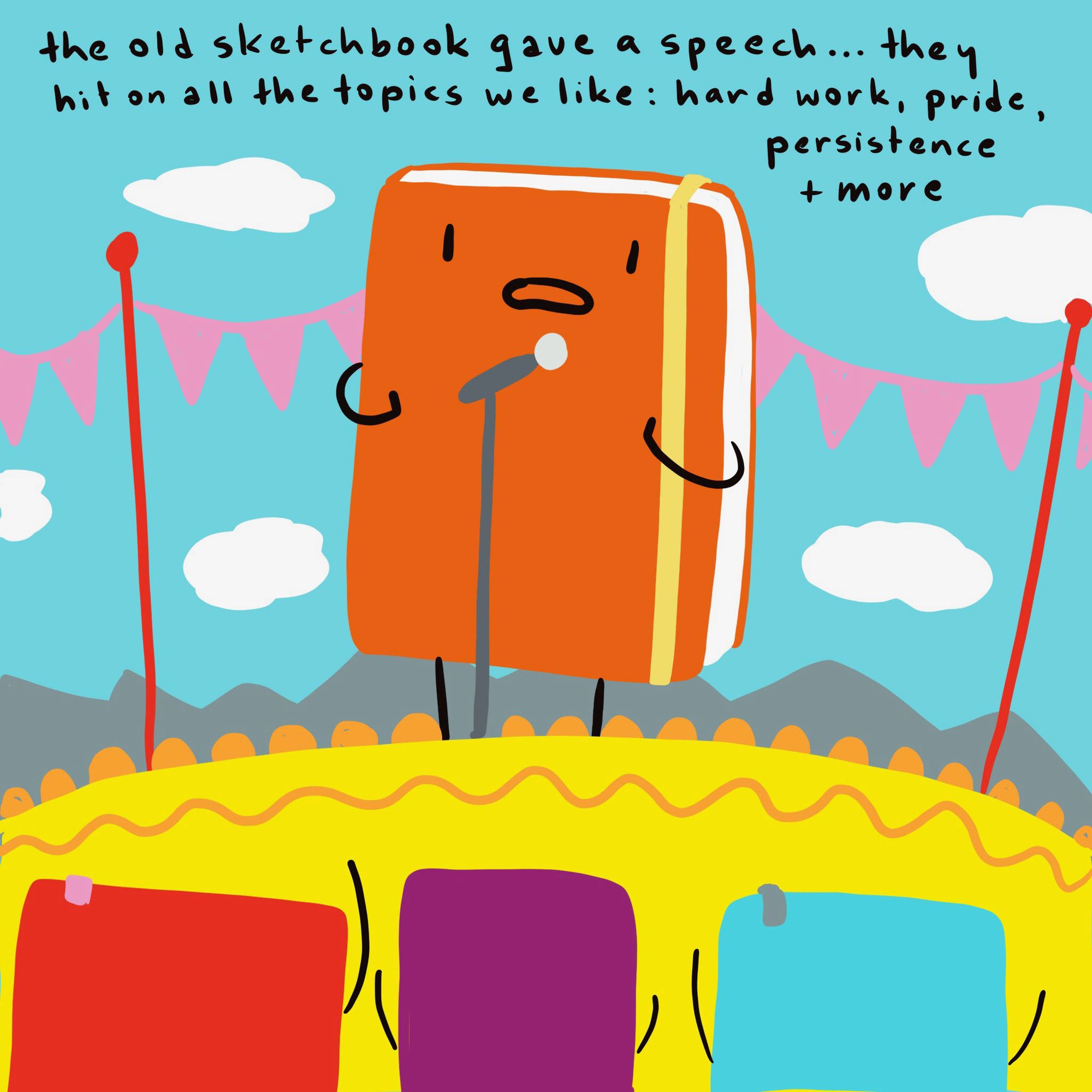 ---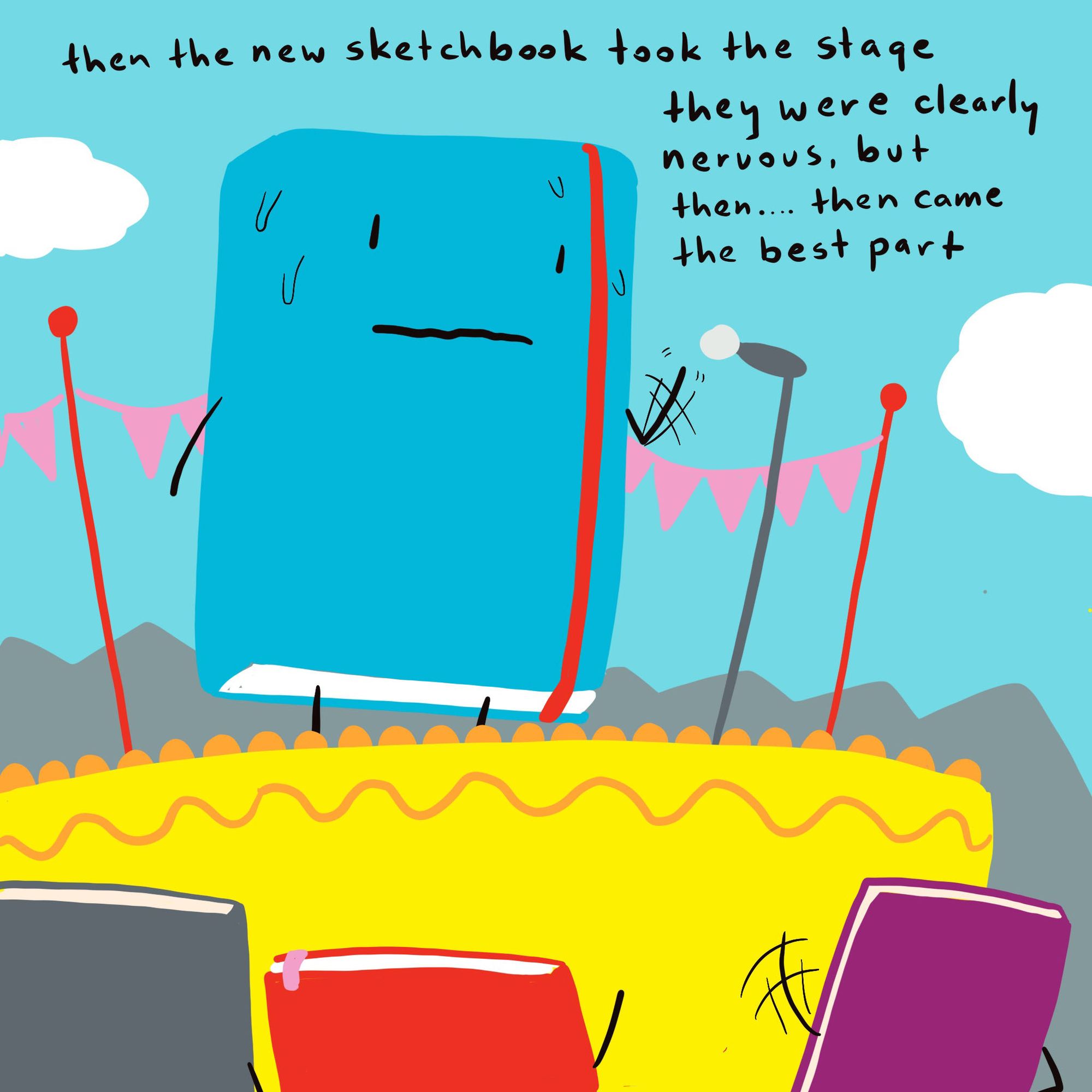 ---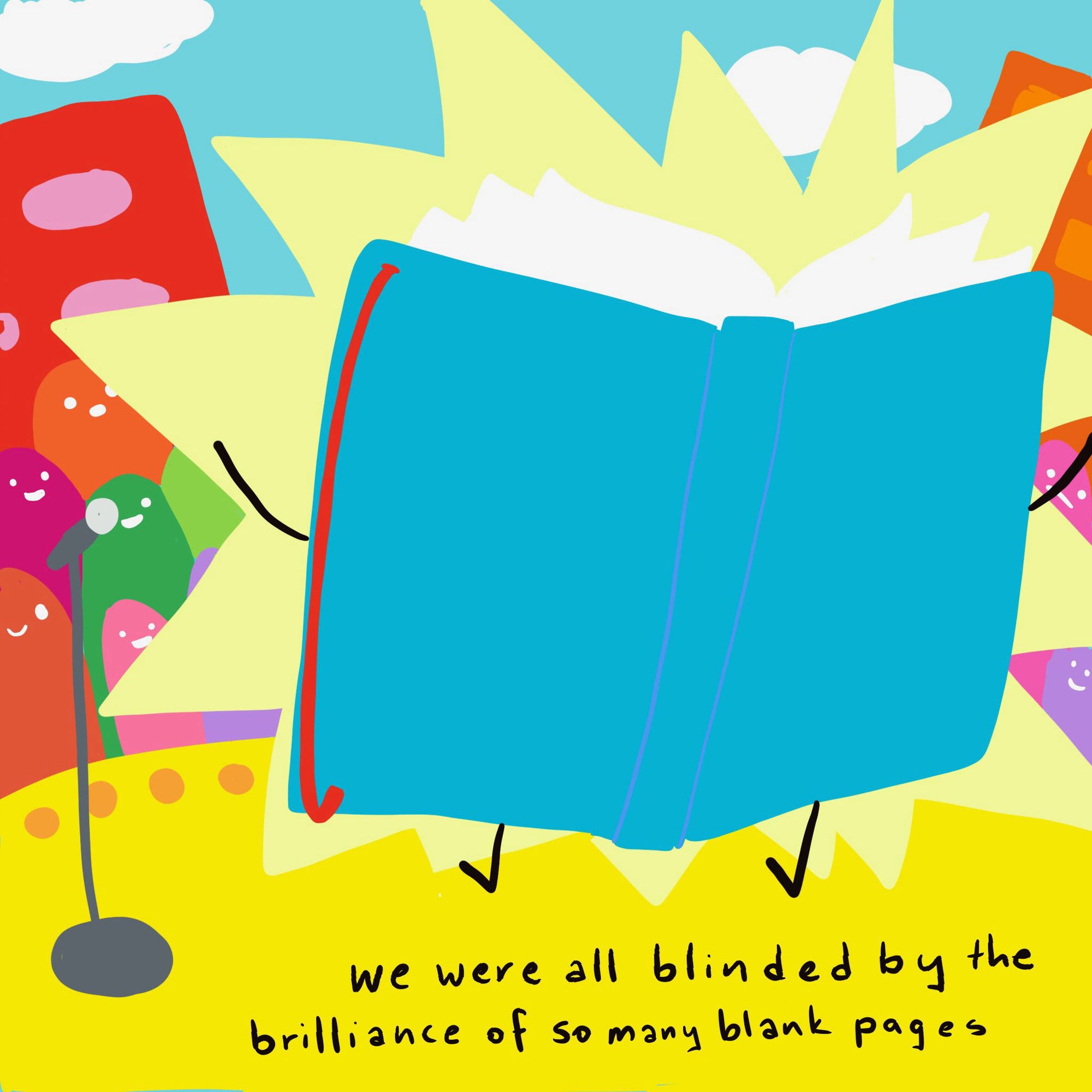 ---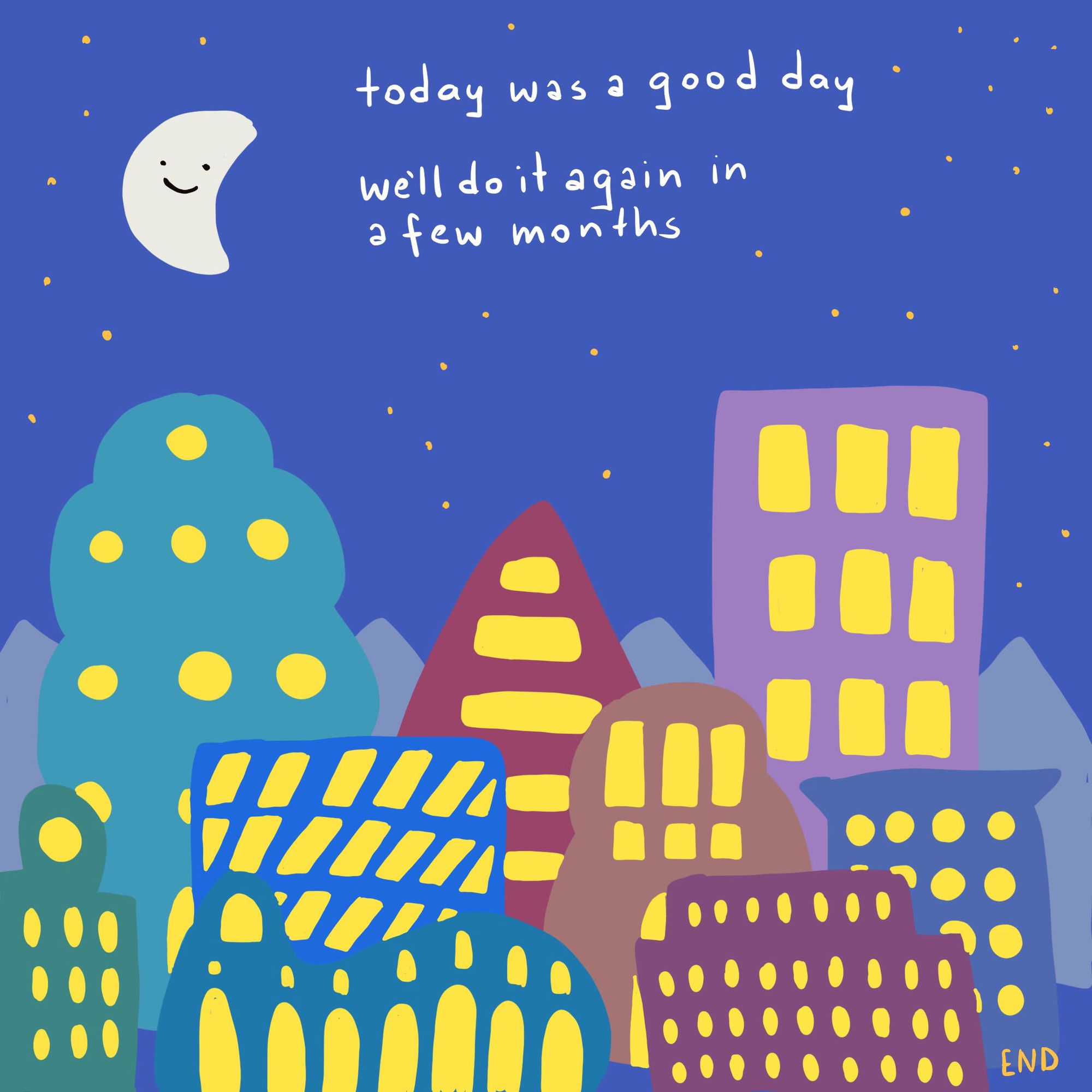 ---
Hello! This is kind of a weird comic, but it came to me as I was actually switching from an old sketchbook to a brand-new one, and I kind of HAD to draw it. Here's a photo of the actual ceremony that happens in my apartment.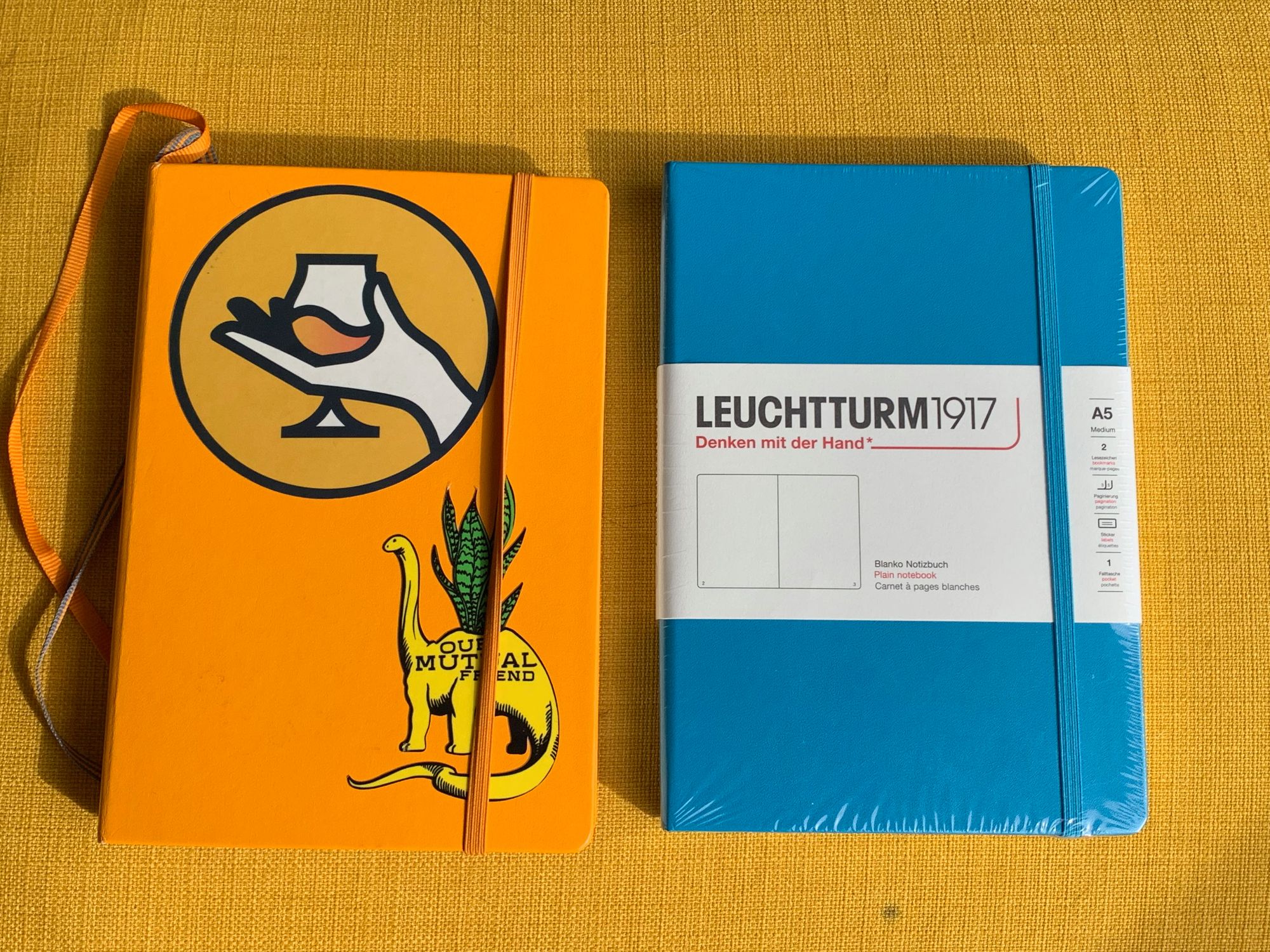 I take all the stickers and receipts and other stuff that I stuffed in the back pocket of the old sketchbook, throw out or file some of it, and then stuff the majority in the back pocket of the new sketchbook, because I can't think of a better place for it. Then the old sketchbook gets put on the shelf with other old sketchbooks.
If you're in Denver, here's a few things you might want to know about:
I did a beer can for Reverence Brewing Company! It will be filled with their seasonal beers from now until next spring, so if you're in central Denver, you should stop by. It's a great space and the owners are fantastic and I really like their hazy IPA.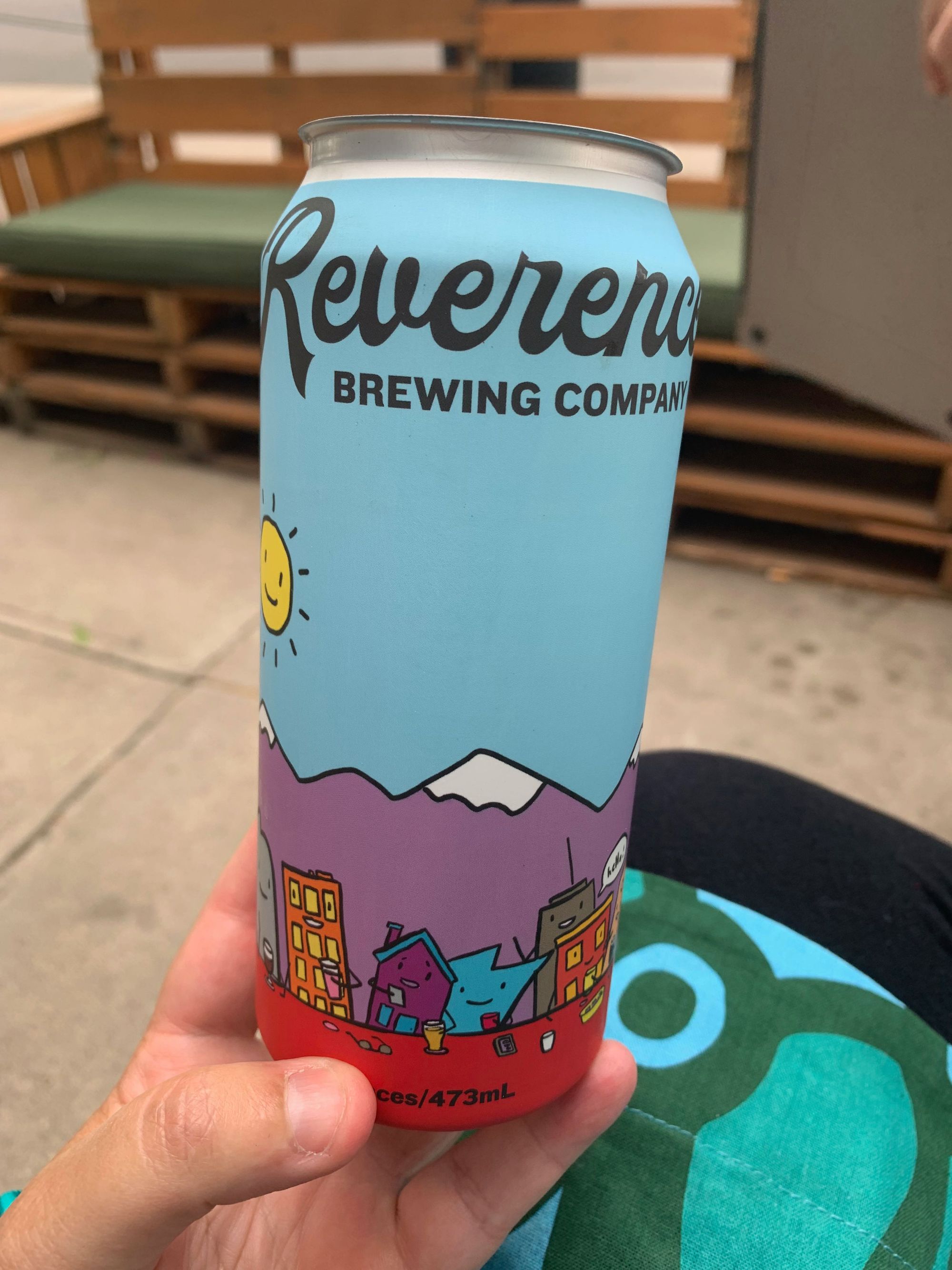 I also did an art installation for History Colorado called Queer Capitol Hill, which opened May 20 and will be up through at least the end of the year. It's a historian's sketchbook of current places in my neighborhood where queer history happened from the 1950s through the 1970s. It was a fun exhibit to do, and here's a photo of it during installation: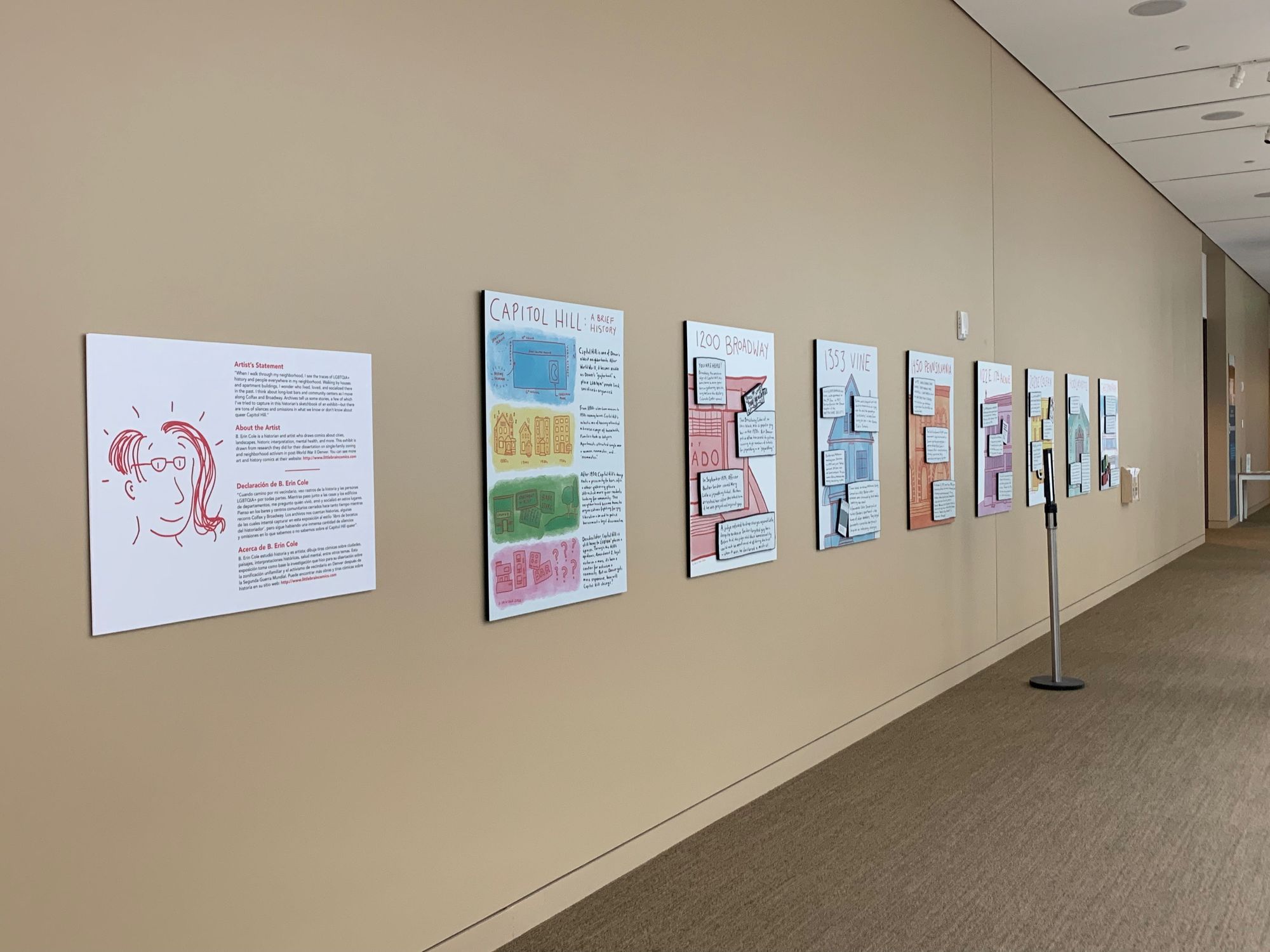 I'm also showing some of my art at Pirate Contemporary Art June 10-26 – my friend Peter Yumi asked me to be a guest artist as part of his show, titled "Synth World." I'll be showing some pieces from an ongoing series about an alternate Denver – here's one of the pieces unrolled out on my patio table.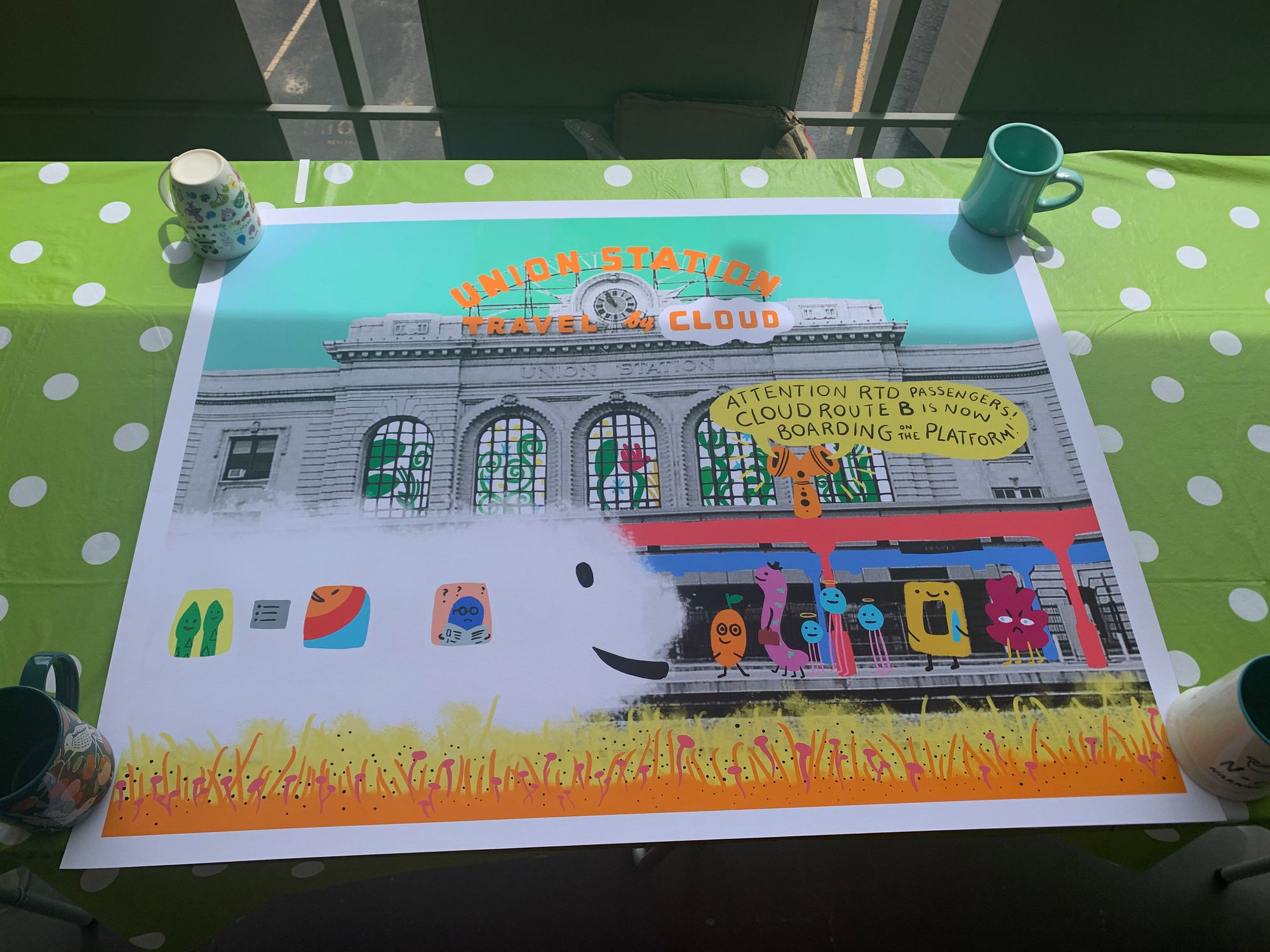 ALSO! I will tabling at the Rainbow Market on Sunday, June 12! I'll be selling stickers and prints and comics, and more than 50 other queer artists will be there, too, selling their stuff. If you are in the area, come by and say hi!
THAT IS A LOT – I HAVE BEEN SO BUSY and I am looking forward to a more relaxed late June and July.
---
Support my Work!
If you like this comic, please share it with someone else who might enjoy it.
Other ways you can support my work:
Subscribe! Basic subscriptions are always free, but supporter subscriptions help fund my art – plus you'll get fun things in the mail a few times a year! I'm starting to work on the summer batch of fun mail!
Leave me a tip – $5 buys me a day of health insurance, a beverage, or more cat treats for Minnow
Buy stickers and prints and more at my Etsy store!