Minnow Loves Flap-Flap
what do three felt balls, some plastic wings, and a thin wire add up to? THE ULTIMATE FELINE BLISS, that's what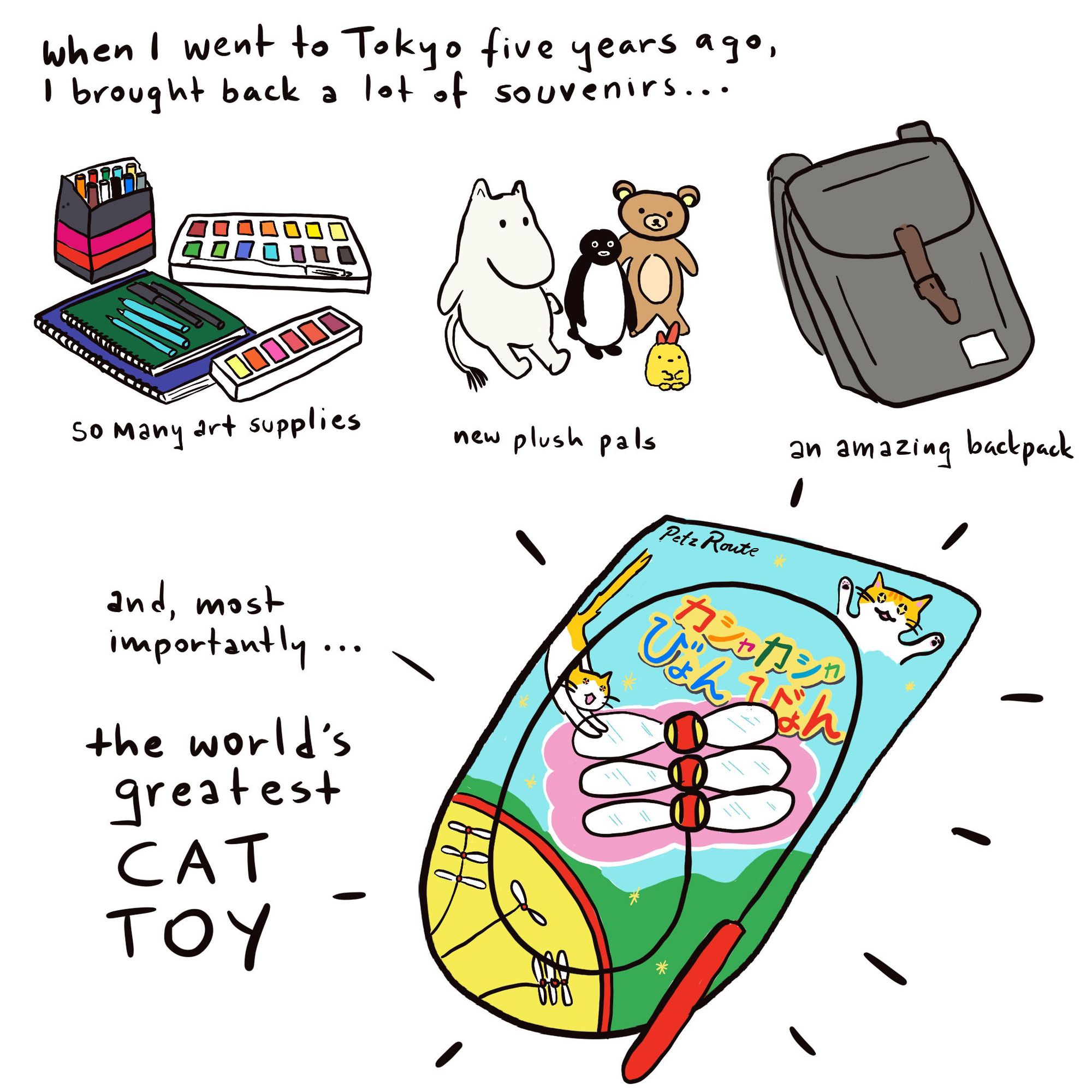 ---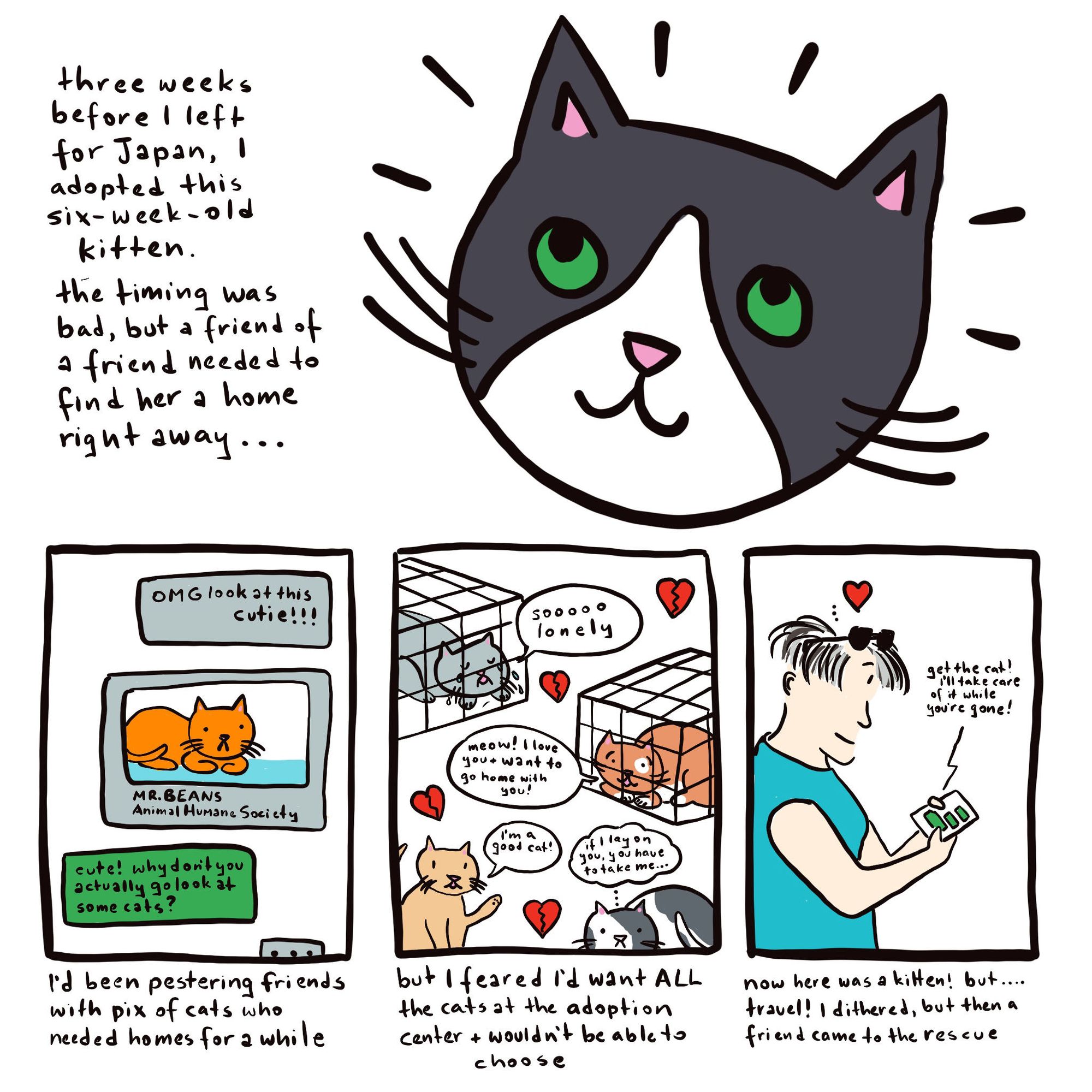 ---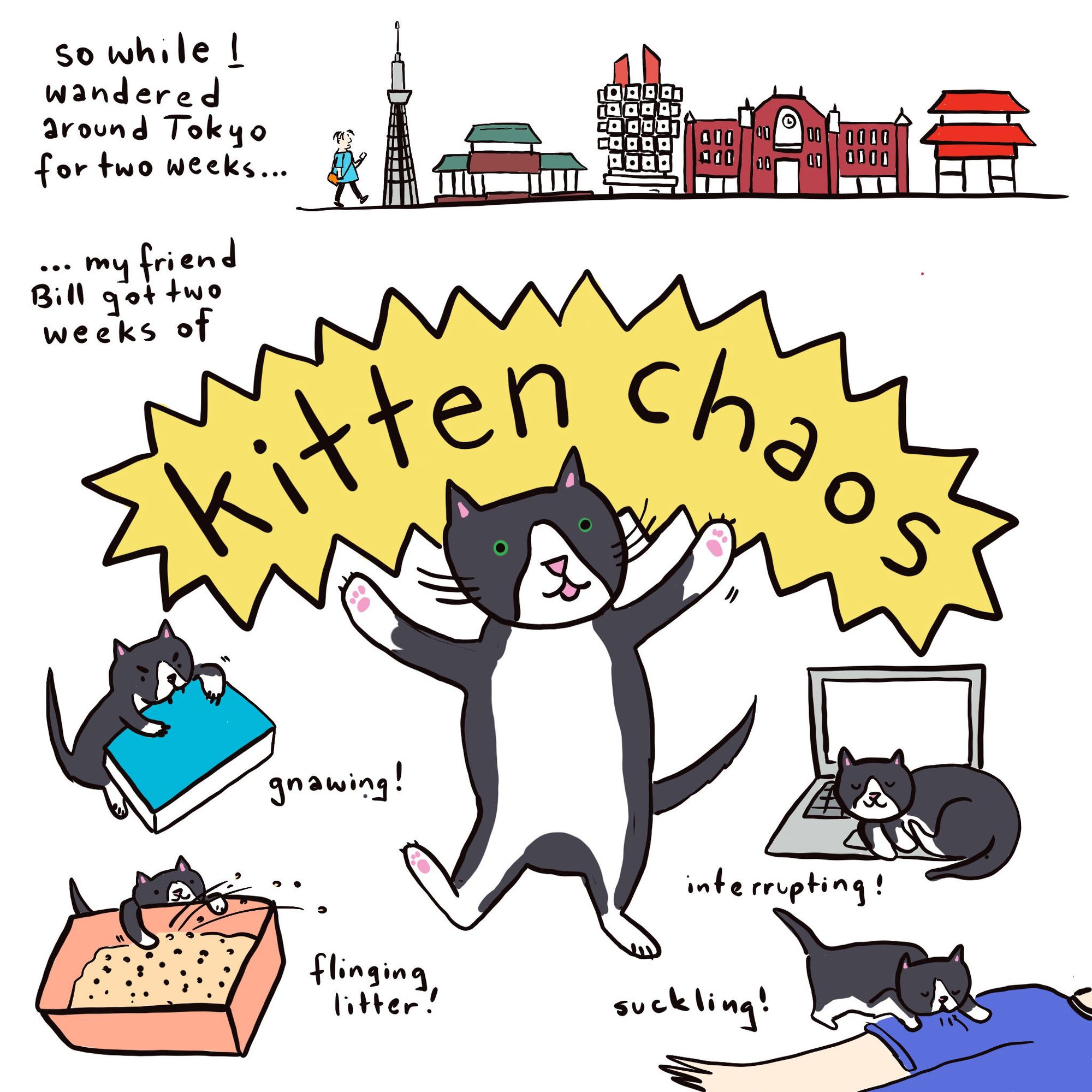 ---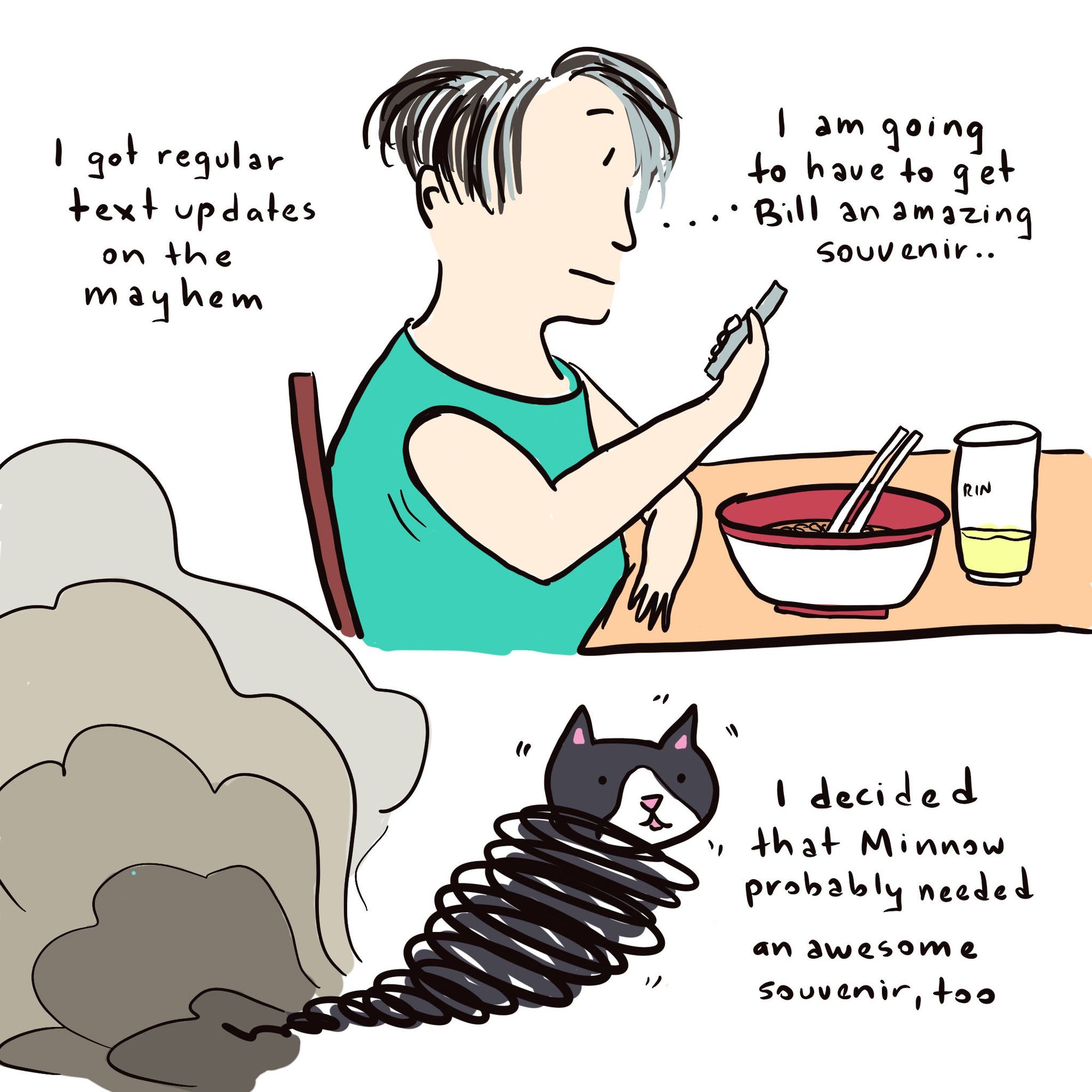 ---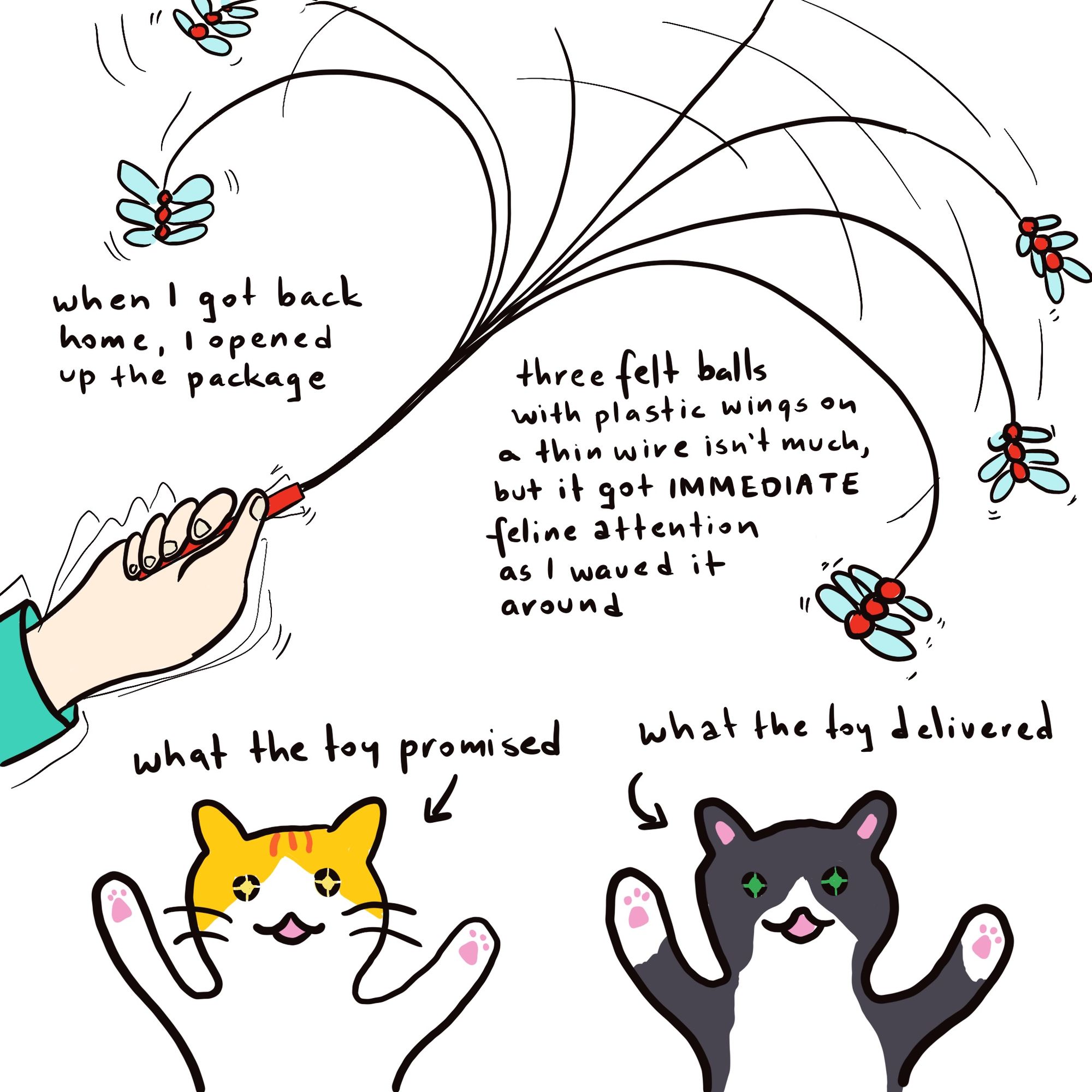 ---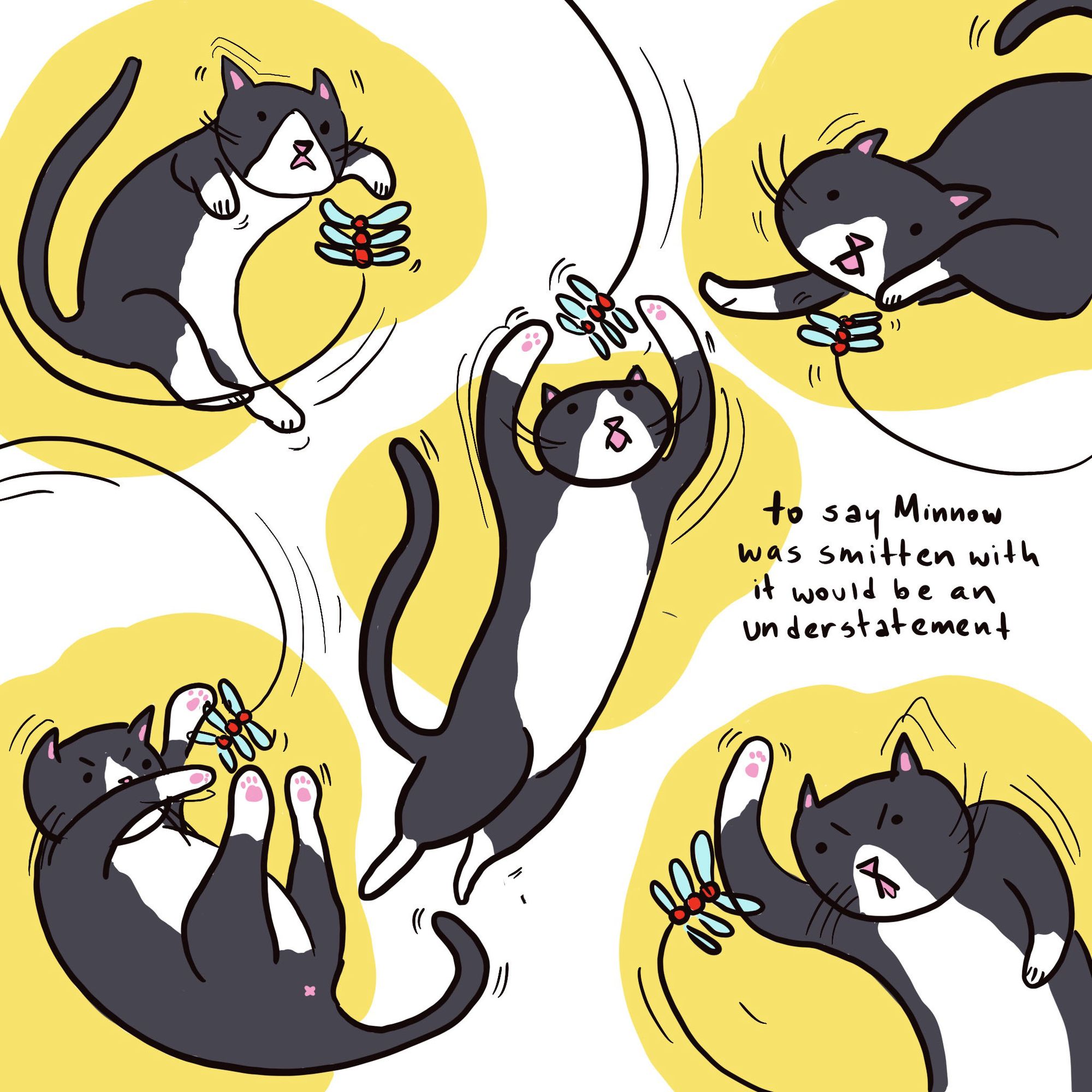 ---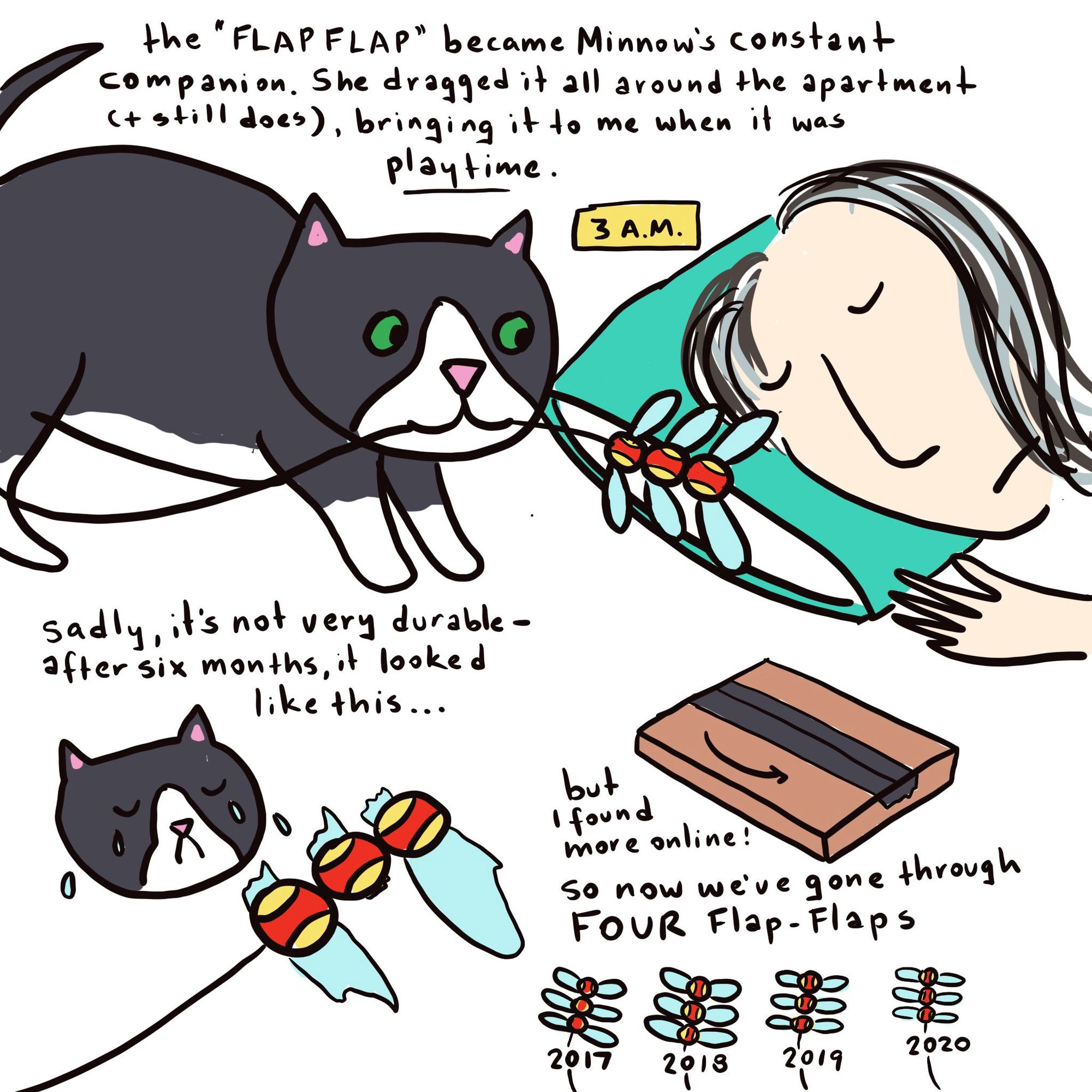 ---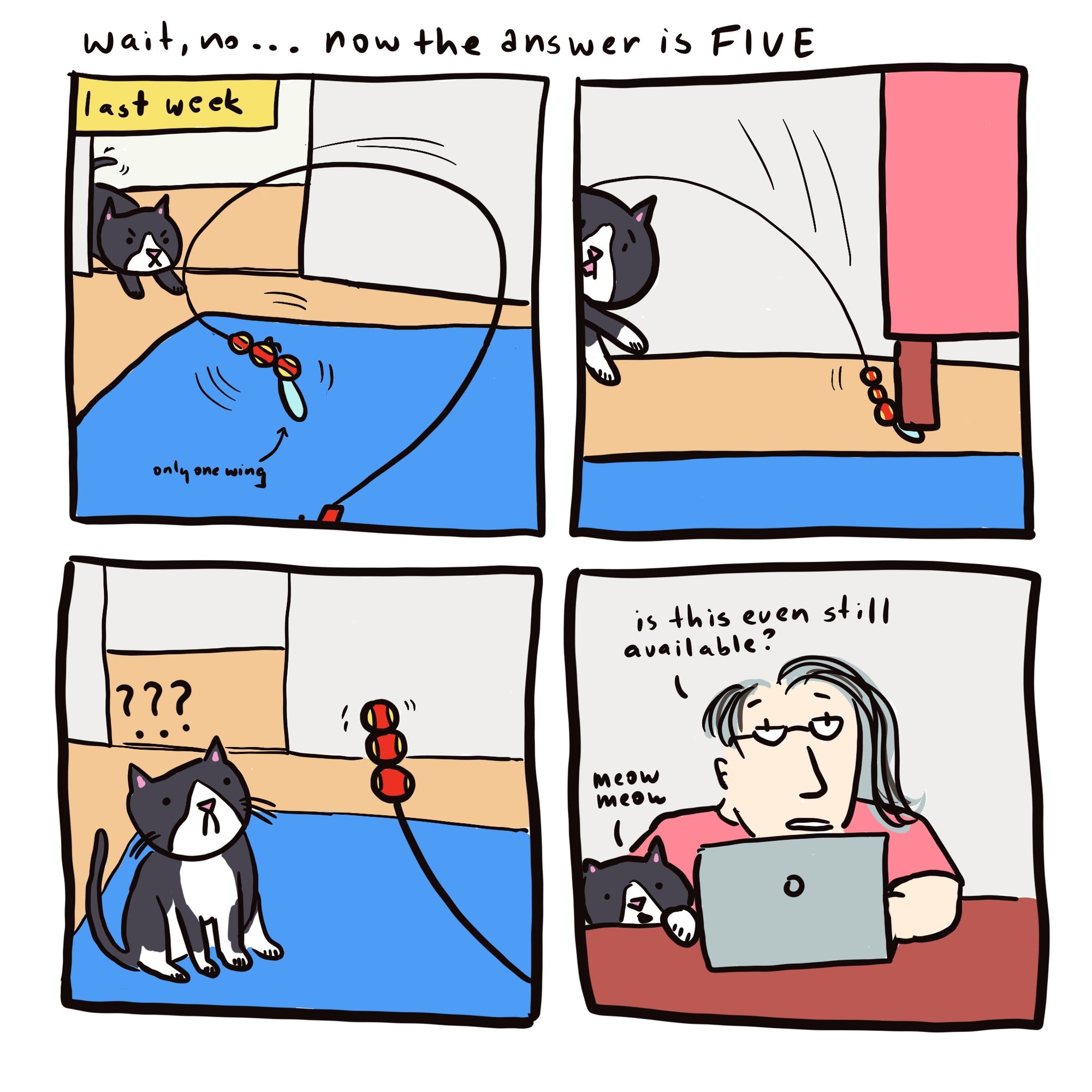 ---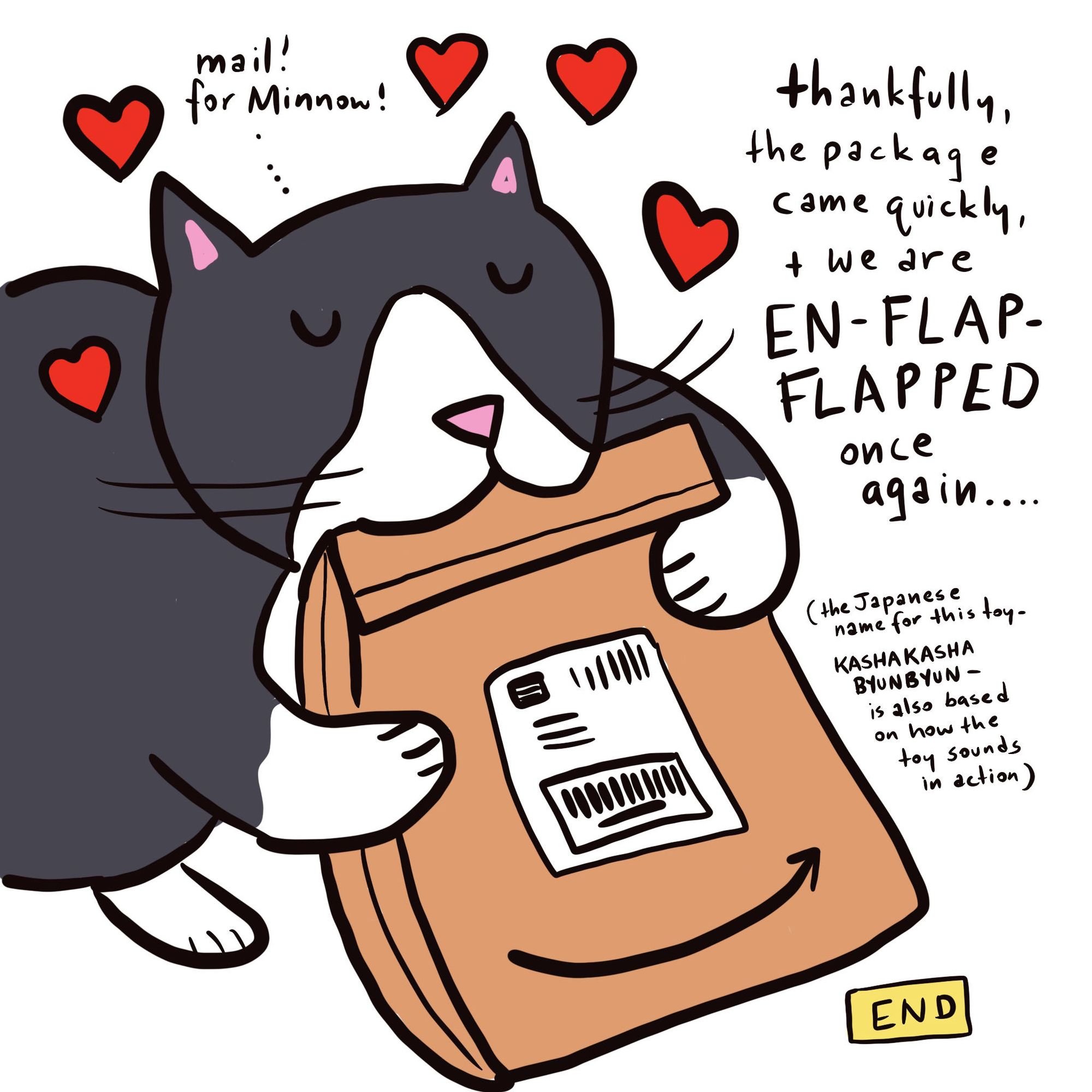 ---
You can get your cat his or her own Flap-Flap here (not an affiliate link, although I have a vested interest in feline happiness).
Here is a Instagram video of Minnow enjoying the most out of Flap-Flap!
---
If you like this comic, please share it with someone else who might enjoy it.
Other ways you can support my work:
Subscribe! Basic subscriptions are always free, but supporter subscriptions help fund my art – plus you'll get fun things in the mail a few times a year! The first subscriber mail is going out early next week!
Leave me a tip – $5 buys me a day of health insurance, a beverage, or more cat treats for Minnow
Buy stickers and prints and more at my Etsy store! I just added this happy Colorado mountain sticker to the shop.